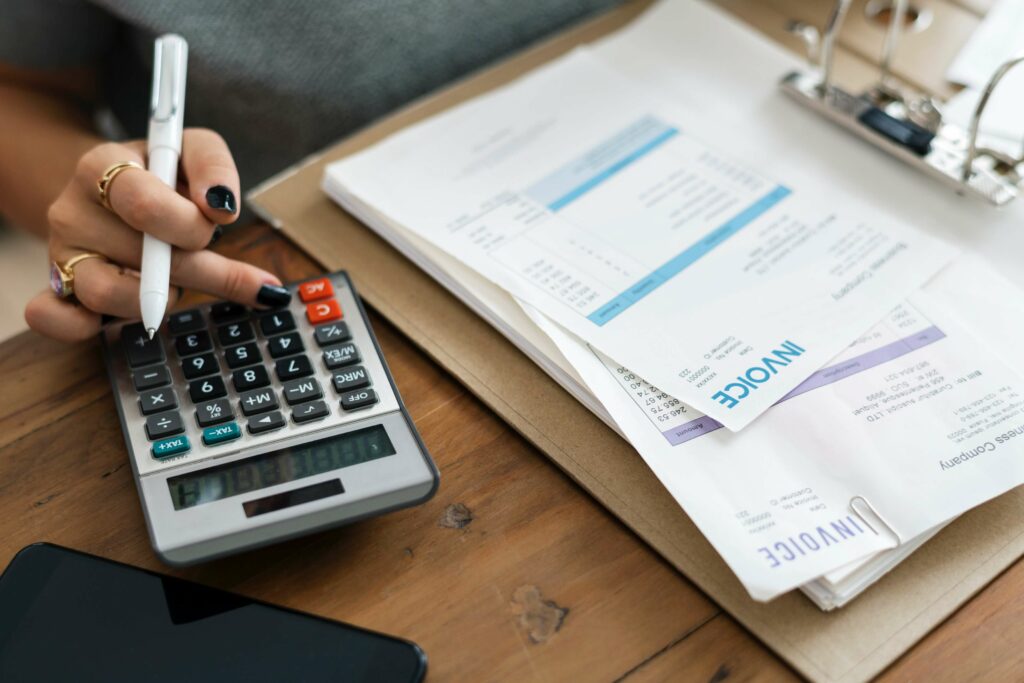 We have almost hit around the mid-year 2019, and so far you may have established goals and evaluate strategies, in order to achieve those goals by the end of this year. You may find it exciting and enjoyable to run your own business, but if you do not focus on your company's financial management, you likely won't be running your business for very long. Identifying ways to lessen costs or develop marketing strategies will increase your sales, also prioritizing the proper management of your finances is necessary for the long-term health of your company.
If you haven't started yet, let us help you plan. We have compiled a few easy steps to take now to have a financially healthy company as we are already in the mid of 2019.
1) Prepare a budget and make use of tools:
Do you know where all your money goes? Whether you have spent it appropriately or not in your business? Are you one of them who just pray that you do not overdraw your bank account? If so, make your budget. Go back through your bank statements for the year 2018 and write down how much you spent in each category of your business. You will most likely be surprised to see how much of your money is "wasted" on things you weren't even aware of.
Managing business finances needs looking at a lot of data, that information can be extremely overwhelming if you aren't a trained accountant. The sheer amount of data you require to process regularly could easily take your whole day, makes it challenging and even worse. You can make use of some financial tools, which can help you access your business's financial data anytime, anywhere. Even more importantly, it can automate many of the tasks associated with managing your company's finances, like tracking expenses and sales numbers. With accurate real-time information instantly available, you will be in a better position to understand your current financial situation.
2) Stay on Top of invoices:
Managing invoices, particularly those in the B2B sector, is one of the biggest challenges faced by businesses. The worse things are late payments or non-payments as it can completely drain your financial resources. Go for financial accounting course to help you learn how to keep track of any invoices that have not been paid by the customers, or send out accurate invoices in a timely manner to ensure you get paid. To make sure that invoices are actually paid, it is strongly suggested that you make payments terms and conditions clear from the outset, like payments deadlines. Financial training will help you know about the legal resources to collect any debts owed should an invoice go unpaid.
3) Inventory Management:
The items in your warehouse and whether or not they are being sold- will have a significant impact on your profitability. Using the inventory management system can automatically keep track of the stock level for businesses that ship physical products. It can as well allow you to see how much of each item you have in stock, while also giving up-to-date data on sales trends. With this information, you can adequately estimate future seasonal demands, taking full control of your inventory levels. Through this way, you will neither run out of stock for your most popular items nor will you make the mistake of ordering excess inventory when not required and waste money.
4) Identify day-to-day expenses:
It is very essential to keep a fixed cost for monetary resources, such as employee rent, wages, utilities, and/ or insurance. Also, the hidden costs like licenses, taxes, and permits. If you don't have it, you'll soon be in a tough financial situation. Some of the accounting systems can help you keep track of your most common and pertinent daily expenses so that you always have a clear understanding of how your money is being allocated. It will help you stay in control of your budget.
5) Form an actionable plan:
To improve the financial management of the business, you need to make use of your financial data and insights to create a plan for your business. Your financial data must clearly dictate your plans for marketing, expansion, and more. Tracking information on monthly, quarterly, and yearly intervals, you will be able to know whether or not you are on track with your company's financial goals.
Predominantly, this level of planning and insight will help you establish meaningful budgets for each area of your business. This can make sure that you avoid spending excess while identifying areas where you can reduce expenses. Using proper information to guide business decisions will keep you financially secure.
If You are Still not Sure, Consider Having a Financial Management Course
Without proper financing and financial planning, a business would not be able to last very long. Even if a company was built and run by someone who was well versed in handling finances, as soon as the control is handed over to someone who is not as well versed, the business could fall apart before anyone can do anything about it. This is the reasons why it is essential for you to make sure that the finances of your business are being handled by someone who knows exactly what to do.
If your employees make a mistake when it comes to auditing or budgeting, it can quickly bring trouble for the entire business. Nobody wants this for their business, making it all the more important for you to make sure that your employees get the courses that they need for their financial management. Before you know it, the financial part of your business will be running more smoothly than ever before, and you won't have to worry.
Conclusion:
Having you just barely manage yourself with your business's finances is never a good choice to make. Making the above mentioned small, manageable changes to your financial habits may give you the ideas to set the direction for your business. However, if you are still unsure, consider having a financial management course. It is always best to be on a safer side and avoid putting your business in jeopardy. The most important reason to consider accounting and finance training is that it tends to focus on specific topics of financial management, such as how to deal with financial crime prevention, financial analysis, budgeting, and auditing. Moreover, it will also help your business to run more smoothly than ever before, and you won't have to worry as much about making a mistake being made.
If you need assistance as you go through this blog, contact LBTC team for guidance.