x
Bill Blakemore
Mr. Bill Blakemore is an independent business consultant and lawyer, who now specializes in developing and delivering management training programmes within his specialist areas including Procurement, Contracts, Tendering, Negotiation, Corporate Governance and Sustainability.
Bill was a senior manager for 18 years with British Telecommunications plc (BT), working in sales, marketing, business development and strategy. Clients included UK Central Government departments such as the Home Office and Department of Education and major corporates such as McDonalds, John Lewis Partnership and Harrods. He also was responsible within BT for relations with EU institutions such as the European Commission and members of the European Parliament.
After BT, Bill established and ran the SPARKS Network on behalf of local authority clients in London. This was an EU-focused research, influencing and communications programme focused on reforming European cross-border law enforcement in relation to transport. Bill also worked as an evaluator and expert for the European Commission.
In his early career Bill was a practicing barrister (a British advocate lawyer).
Bill has a Bachelor of Laws degree from the University of Bristol, professional qualifications as a barrister from the Inns of Court School of Law and a Master of Science degree in Business Management from London's City University Business School. Bill is also an associate of CIPS, the Chartered Institute of Procurement & Supply.
Over the last 10 years Bill has designed and delivered many open and bespoke training courses in his areas of specialism. Courses have been delivered in-person or, more recently, via Microsoft Teams, Zoom or other virtual platforms.
Bill's clients have included the UK Ministry of Defence, the Royal Navy, Ministry of Finance, Ghana, Petroleum Development Oman (PDO), Cameroon Oil Transportation Company, Presidential Guard Command, Abu Dhabi, Kuwait Fund, Angola LNG, Saudi Aramco, Karachaganak Petroleum Operating BV, Kazakhstan, Dragon Oil, Turkmenistan, Addax Petroleum, Nigerian National Petroleum Corporation and Port de Djibouti.
x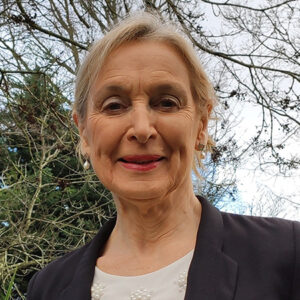 Pippa Blakemore, BSc, PGCE
Pippa Blakemore set up her international management consultancy business in 1985, more than 36 years ago.
Pippa's academic background is Pure Mathematic, Applied Mathematics, Physics and Economics. Pippa studied Philosophy, Politics and Economics at Bristol University and graduated in Politics. The following year Pippa completed a Post-Graduate Certificate in Education (PGCE) in History. Pippa conducted research on the European Institutions and her writing and editing work was extensively published in books and articles.
Pippa worked in a range of organizations before setting up her own business as a consultant. These included a global food distributor; a management consultancy firm; a public relations consultancy and lecturing in a college on Government and Economics.
Pippa's consultancy work has three inter-related characteristics. Firstly, advising on creating and implementing strategy. Secondly, as an Interim Director, working within organisations to solve problems. Thirdly, delivering relevant training based on her first-hand experience in the real world of facing all the challenges which are faced by her delegates, in all areas of leadership, management skills, public relations and marketing. She does not just deliver academic theory but gives real-life practical and relevant advice and suggestions which are immediately applicable when delegates return to work.
Pippa has worked for more than 250 International and UK organisations all over the world, including central, regional and local government, professional service firms, global corporates, not-for-profit organisations, academic institutions and charities.
Pippa has written more than 80 articles which have been published worldwide, in several languages. Articles have been written about her in leading publications in several countries. Pippa's expertise is such that she is also regularly asked to review books on her specialisms.
x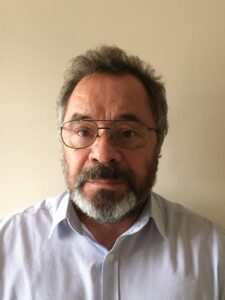 Matt Brown
Matt is a Learning and Development (L&D) Consultant with a passion for developing people to meet their potential.
Prior to setting up as a Consultant, Matt gained over 20 years' L&D experience working within the multi-site service sector focusing on Leadership and Management Development. As well as working in the UK, Matt has designed and delivered programmes in Europe, the Middle East, and North America, including formal Chartered Management Institute (CMI) and Institute of Leadership and Management (ILM) qualifications. Before moving into L&D Matt spent nearly 15 years working in Operational Management in the retail sector, which he is able to draw on to bring his sessions to life.
Matt has worked with a number of different clients including delivering sessions for Veolia Water Technologies, GUK, Discovery and Coopers Fire.
Matt holds an MBA (Merit) from Northampton Business School, with his dissertation looking at "An analysis of the relevance of traditional Contingency Theories of Leadership in the 21st Century Business Environment, with particular reference to Paul Hersey and Ken Blanchard's Situational Leadership Models."
He is an Associate Member of the Chartered Institute of Personnel and Development (CIPD) and a Member of the ILM, the CMI, and the Learning and Performance Institute. Matt also holds an Advanced Certificate in Business Coaching, is accredited to deliver the Belbin Team Roles by Belbin Associates and the Everything DiSC© profile by DiSC GB, is an NLP Practitioner and has previously sat on the Editorial Board for the CIPD Toolkits for Trainers publications, and was a reviewer for the CMI Management Book of the Year.
x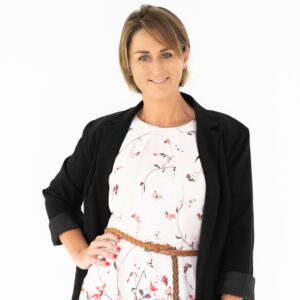 Bronwyn Crawford
Bronwyn started her career in hospitality, followed by corporate training where her role was to  dramatically improve health and safety and reduce injuries at a South African mine by project managing actor-led performances in local dialects to ensure workers were clear on safety messages. Bronwyn studied project management through the Southern Business School, during this time.
Bronwyn enjoys challenges and when asked to, built a law firm and led the HR function through various change cycles, her focus being on the development and building the empowerment muscle of each employee. She then established and managed a conference and events business attracting and building long term relationships with clients the likes of Protea Chemicals (a member of the Omnia Group, a publicly-listed diversified provider of specialised chemical products and services.)
Bronwyn's passion for personal growth and embracing change led her to further her studies in professional coaching and a degree in Organisational Psychology while simultaneously choosing to work as a consltant.
Since working as a consltant, Bronwyn has helped organizations, government, and NGOs large and small, adapt and improve via change throughout Africa, United Kingdom, Middle East, and Asia. She builds committed relationships with clients, works alongside their change management project teams, engaging with employees to maximise participation and effectiveness. Guiding the communication and perception of employees. Minimising employee resistance to change and protecting the wellbeing of the business.
An example being the implementation of a new corporate strategy and value system affecting 150 employees over the course of 12 weeks. This project involved aligning staff with the new vision, values and direction of the company, and ensuring they were embodying them. This work led to improved employee engagement and growth in repeat customers for the company.
Bronwyn concentrates on employee development, behavioural and culture change through identifying the crisis point and challenges various stakeholders are experiencing, designing and delivering learning and development programs to those in leadership positions, as well as employees at other levels.
Bronwyn spends any free time studying and presenting keynote preseantations to audiences of up to 500 people on issues such as managing change in these turbulent times, bridging the gap in corporate culture, leadership and employee engagement, recognition and retention, wellbeing matters in business, managing ones mind and time for business and personal success, and embracing diversity and inclusion.
Bronwyn believes in Dr Demartini's quote: "When you are truly inspired by something, you cannot fail, because you don't give up." Bronwyn is inspired by making a difference to as many peoples' lives as she is able to, specifically in business. Whether she is supporting, challenging, training, or coaching them to reach their greatness, she fully commits to their success.
x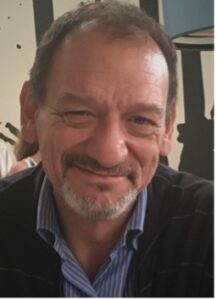 Mariano de Bernardi
Mariano is an experienced management consultant, trainer, facilitator and coach. His areas of expertise include Operations Strategy & Management, Procurement & Contracts, Supply Chain Management, Quality Management and Project Management.
Mariano enjoys helping managers implement positive changes to reach their full potential. He uses proven tools and exercises to ensure that managers get the most out of their resources. Mariano's extensive background in corporate strategy and operations, supply chain and quality systems supported by a dynamic, friendly style makes his training highly effective.
He has helped a wide range of organizations across the private and public sectors in Europe, Asia and America, improving their performance and implementing lasting change through consulting, facilitation, training and coaching.
Mariano is convinced that the opportunity to reflect and debate in an honest and non-judgemental environment, is a great motivator to increase performance and implement effective change.
Mariano is a certified coach, a management and leadership skills trainer and an international business consultant, continuously learning from his experience at work and from new academic developments. He is particularly interested in the field of neuroscience, and consistently incorporates new proven techniques in his work.
Mariano started working in the financial sector, and after five years moved to work in a global consulting firm. In this position he learned how to design and deliver effective consulting and training programmes leading to improved performance, continuous improvement and effective and lasting behaviour change. Since then, he has worked with different global consultancies, designing and delivering improvements programmes for companies around the world. He has helped global companies including Air France, Siemens, Kraft Heinz, Nestlé, Philips, Bosch, Novartis or Acerinox, and has also worked with family owned companies and non-profit organisations such as the NHS, labour unions and universities. He is also an international speaker in summits and events.
x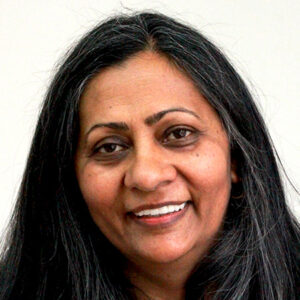 Salma Ismail
An experienced global facilitator and coach, Salma has a credible track record of facilitating sustained behavioural change in organisations using a range of neuroscience-based leadership and coaching approaches.
Her specialisms include leadership and management skills development, DEI, brain-based, cross-cultural and solution focused coaching.
She has designed and delivered workshops and webinars for numerous global organisations and has extensive experience working across organizational levels. Salma has extensive experience and credibility is in the financial, legal, regulation, broadcasting, energy, technology and environment.
Her approach enables learning and development to occur and thus performance to improve. She has extensive knowledge and understanding of process as well as the variety of styles, skills and techniques appropriate to the context in which the coaching takes place.
Academically she holds an MSc in International Business and a First-Class BA (Hons) in Business. Professionally, Salma is a licensed practitioner of numerous psychometric instruments, is BPS Level A and B certified and a certified ICF coach.
Salma's clients have included the Bank of England, UK National Crime Agency, Hellenic Navy of Greece, European Asylum Support Office in Malta, Ghana Civil Aviation Authority, Bank Indonesia, Ministry of Foreign Affairs in Latvia, Malaysian Ministry of Finance, Nigerian Communications Commission, Ooredoo Oman, Qatar Communication Regulatory Authority and the National Center for Performance Measurement, Saudi Arabia.
x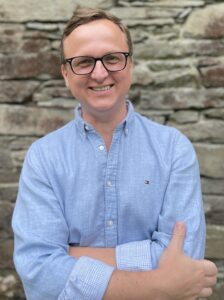 Pav Jedrusiak
An effective senior people leader, business partner, trusted advisor and executive coach with experience gained in a fast moving and innovative global markets across Europe and the US.
Pav is a highly strategic coach and trainer who helps his clients to confidently translate business issues into people related goals and ambitions with a commercially-focused mindset, leading organisational effectiveness to support business growth. He is a seasoned and pragmatic change leader equipping his clients with a powerful ability to generate tangible results to their businesses. His experience and natural empathy allows his clients to resolve critical problems and drive change and deliver sustainable results. Pav thrives on developing dynamic and driven teams.
Pav holds a bachelor of arts degree in Communication in Business from WSB University and a master's degree in HR Management from London Metropolitan University. He is an associate member of the Chartered Institute of Personnel and Development. He is also a certified practitioner of the Myers Briggs Type Indicator instrument and The Academy of Executive Coaching's graduate. Pav also has an experience in Transaction Analysis, Neuro-Linguistic Programming and Mental Health Advocacy in the Workplace.
Pav has developed his own coaching model, which enables his clients to reach their goals and develop their skills through reconnecting with their personal values, beliefs and passions. His sessions are dynamic and fun, with a healthy balance between theory and practice – he believes in holistic learning by doing.
Pav specialise in change leadership, organisational development, learning & development, change implementation, talent management, rewards & onboarding, conflict handling, stress management, effective use of time & resources, rewards & benefits, recruitment & onboarding, acquisitions and global mobility.
His experience stretches across a number of industries including marketing (What If Innovation, Karmarama, WPP), fashion and beauty (Michael Kors, Paul Smith), entertainment (20th Century Fox), government (Home Office), and non-for-profit (Dementia UK, The Royal British Legion).
x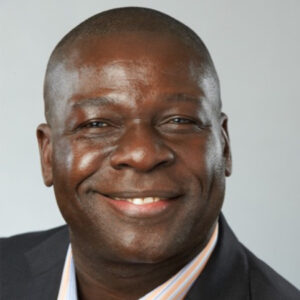 Toks Kinoshi
Toks is a high-energy, dynamic, results driven business consultant with an exemplary record as a director, operational manager, trainer and coach. He has an excellent record of high-level achievement transforming brands, people, business areas, organisational capability and driving transformational change in different sectors and cultures.
Toks has worked for world class European and US Fortune 500 companies in roles that have included sales, marketing, training and general business management at operational and leadership levels over two decades. He has worked for and delivered programmes with companies that include GlaxoSmithKline, Pfizer, Astra Zeneca, Novartis, Abbott and public sector institutions that include the UK Metropolitan Police, and UK Innovate's Catapult business.
As a business leader he has won numerous company, national and international awards for excellence by inspiring teams to develop the insights, skills and abilities to challenge the status quo, be innovative, focused and drive change in challenging and turbulent business and public sector environments, delivering programmes across the world in Europe, North America, Asia, and Africa.
Toks has an MBA from Warwick Business School.
x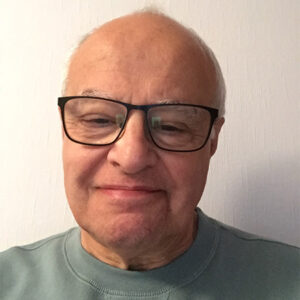 John Matthews
John is a qualified accountant and has been a finance and business trainer for 20 years.
Prior to becoming a trainer one of his successes was as business adviser to an exemplar European Access to Finance Programme operated by the UK government's Department for Business, Energy and Industrial Strategy which raised over £23m for over 300 small and medium sized businesses.
He has trained in such places as Dubai, Ghana, Oman, Nigeria and Saudi Arabia with such organisations as The Dubai Electric and Water Authority and in the UK has run courses for the British Library.
John has also worked in fast moving entrepreneurial and agile organisations and is very conscious of how the finance function in all sectors has also needed to evolve beyond the traditional financial control and reporting elements.
John's clients have included the UK Electoral Commission, ABN Amro Bank, Shanghai Pudong Development Bank, Korea Midland Power Company, Malaysian Ministry of Health, National Public Procurement Agency of Indonesia, Saudi Central Bank, Central Bank of Nigeri, Electricity Company of Ghana, Oman Shipping Company and Gambia National Petroleum Corporation.
x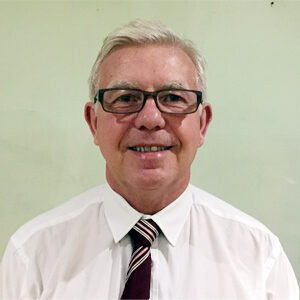 Mervyn Murray
Mervyn is an enthusiastic coach, trainer & consultant. His mission is to make you even more outstanding. Mervyn does this using accelerated learning, coaching and facilitation techniques sharpened through over 20 years as an independent freelance coach.
In addition to his 15 years in senior management with large international businesses, Mervyn brings a depth of experience and expertise to the client's organisation and team development needs.
Mervyn has been privileged to work with some of the largest and most demanding organizations in the world, delivering inspirational and interactive workshops and coaching solutions to long-standing clients in project-led markets such as: Transport, Construction, Oil and Gas, Pharmaceutical, Healthcare, Retail, Energy and Engineering. Mervyn's clients have included National UK Government Departments, International Public Sector Organizations as well as third-sector enterprises.
Mervyn also have a deep interest in psychology, namely: Transactional Analysis (TA), Neuro-Linguistic Programming (NLP) and Emotional Intelligence. His areas of expertise include Leadership, Change Management, Management Skills and Administrative Skills for Personal Assistants.
Mervyn counts the following organizations as his clients: the World Bank, Scot Rail, Barclays Bank, Saudi Aramco, United Nations Economic Council for Africa (UNECA), the Kuwait National Petroleum Corporation (KNPC) and the Central Bank of Ghana.
x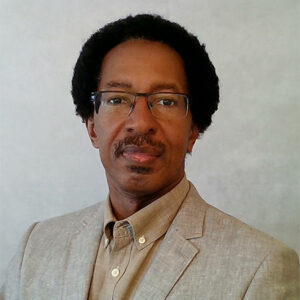 Abdul Nelson
Abdul is a management training consultant with over 17 years' experience in this field. He holds an MSc in Technology Management, a PgCert of Learning & Teaching in HE, a PgDip in Management Studies and is PRINCE 2 Practitioner certified. He is a qualified Investors in People's Assessor, a member of the CMI; the Higher Education Academy, and the British Computer Society. Abdul came to consultancy from an academic career where he initially conducted knowledge management research for Rolls Royce Plc at London South Bank University and then moving onto lecturing at the LSBU Business School. His primary expertise is in HRM, Sustainability (CSR & ESG), Change Management, Project Management, Quality Management but he also delivers training in Data & Information Systems (including HR Analytics & CRM) and Administrative Skills for Personal Assistants.
He has published papers on artificial intelligence, superalloy machining and education.
Abdul's has delivered training and consultancy for the likes Johnson Matthey, Ministry of Foreign Affairs (Nigeria), The Saudi British Bank (SABB), Central Bank of Ghana, Bank Indonesia, Bank of England, Central Bank of Italy, Medical Research Council at the London School of Hygiene and Tropical Medicine, Biffa Waste Services, Central Bank of Nigeria, United Nations Development Programme and the Royal Hashemite Court of Jordan
Abdul also has a number of publications in Artificial Intellegience and Enhancing students' IT skills to improve achievement.
x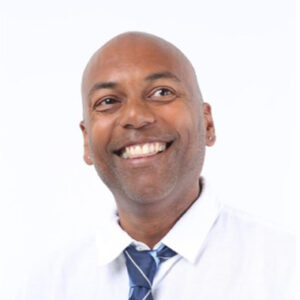 Jean-Paul Noel-Cephise
Jean-Paul has been a been a business coach and academic trainer for 16 years. He began lecturing for BPP University then Kaplan Training before becoming a freelance consultant in 2016. He has a first degree in Accountancy & Finance (1992), a Law conversion Degree (CPE) (1994) and qualified with the ACCA in 2007.
After graduation he worked as a Legal Executive for 4 years, specialising in immigration cases before going on to become a Business Analyst in the financial services sector post-ACCA qualification.
He specializes in Financial Management, Law, Management and Financial accounting as well as Marketing and Leadership qualifications. He has worked for Osborne college, Southbank Uni, Kaplan, BPP as well as other smaller consultancy firms on an ad hoc basis both internationally and within the UK.
Outside of his professional vocation he is a published author and has appeared on a few TV programmes as part of both family finances and relationship discussions and is currently developing his own specialist TV and Radio talk shows.
x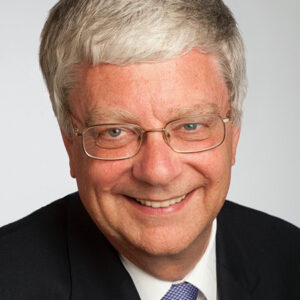 David Pugh, B Com (Hons), FCA, FIIA, FCMI, CIIM, MILT
David is a chartered accountant with a varied career path covering different financial management positions. He qualified with Deloitte & Co in the City of London, and then worked for a public shipping and logistics company for 19 years progressing through various financial roles covering both the UK and abroad, culminating as a divisional finance director. He then gained experience in the food sector where he participated in two management buyouts, and has performed many financial interim roles in different organisations. David is a chairman of two audit committees, director of private companies, trustee of two charities and a trustee of an educational academy. He has recently sold his accountancy practice but still does consultancy work. His lecturing experience spans over 10 years, and as well as lecturing on financial training, his other recent lectures have been to technical tax groups and start-up organisations.
David has lectured physically for organisations in the UK, Hong Kong, Dubai, Kuwait, and Saudi Arabia, and more recently provided online courses for UK, China, and the Middle East.
Clients include delegates from Abu Dhabi Executive Affairs Authority, Advanced Electronics Company Lid in Saudi, Aramco , Bank Indonesia, CCCC International in Hong Kong, Central Bank of Nigeria, Egyptian General Petroleum Company, Institute of Chartered Accountants, Kuwait Fund for Arab Economic Development, Kuwait Oil Company, Nigerian National Petroleum Company, Oman Ministry of Tourism, Qatar University, Saudi Electricity Company, Sankyu Saudi Arabia, Taaleem School Group in Dubai, and Wellington College in China.
x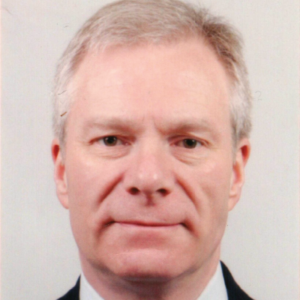 Christian Thornæs
Christian Thornæs delivers advanced programmes in banking, finance, accounting, risk management and leadership related topics.
He has worked with investment banks, major global corporate and retail banks, central banks, global fund managers, sovereign wealth funds, management consultancies, major law firms, financial market regulatory organisations, exchanges, central securities depositories, global custodians and many more. He has experience from delivering courses in Europe, the Middle East, Africa, the Far East, South East Asia, Japan, Australia, South America and the United States.
Before beginning his consulting career, Christian worked as an investment banker and financial engineer in London and Hong Kong. His main responsibilities were to structure and sell new financial products to clients on both the issuer and the buy side.
Christian has an MBA from INSEAD, France as well as a BSc and a MSc(Econ) from Copenhagen Business School, Denmark.