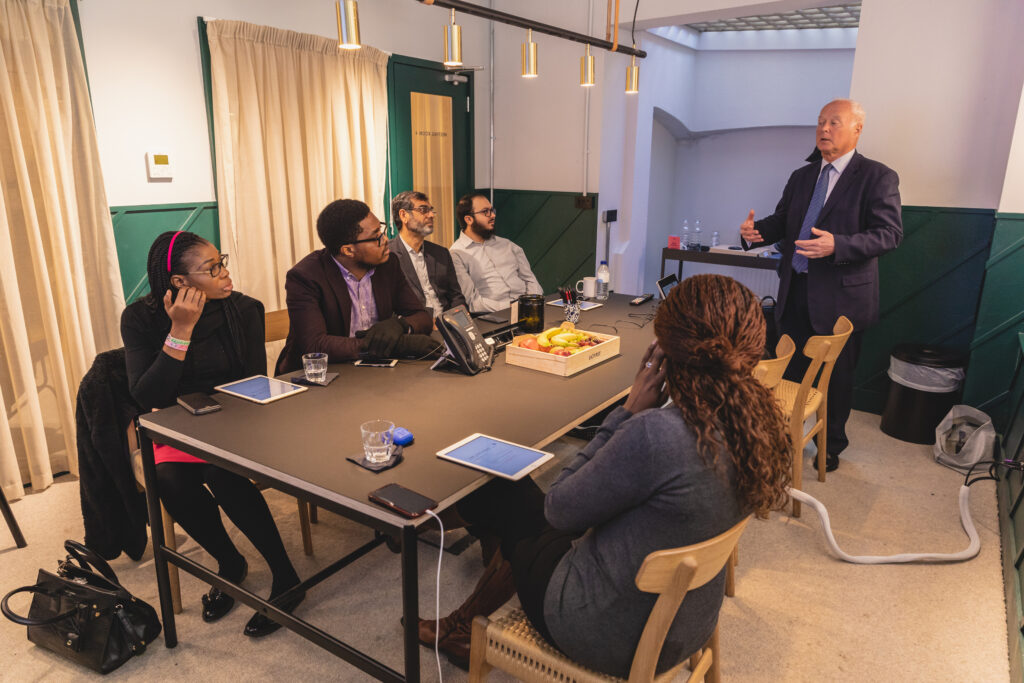 Have you ever wondered what kind of job it is to be an accountant? Most people know that accountants do taxes and payroll, but there's so much more to this role than you think! Whether you're already in the accounting field or considering an accounting career, read on to learn why you should become an accountant and start your journey toward a successful and rewarding career today!
1) Location Freedom
If you're sick of your job, becoming an accountant might be your way out. Accountants are precious assets to organizations, but they can work anywhere in any industry, on their schedule. Their independence also makes it easy for them to take time off when they need to attend a personal event or just want some alone time.
2) Salary Potential
When it comes to getting a job as an accountant, there's a good chance that you'll land a position within your first year. A James Taylor Tax and Accounting survey found that entry-level employees could earn around $30,000 annually in their first year of employment. The salary was expected to increase at a rate of about 8 per cent per year—so after ten years, you could be making more than $50,000 each year.
3) Satisfaction at Work
As an accountant, you'll play a vital role in protecting your clients' financial assets. But, more than that, accountants are typically some of the most satisfied workers out there. Satisfaction with one's job is often directly linked to how much autonomy employees feel they have on their jobs; without many layers of management standing between them and their work, accountants (and other professionals in similar fields) report some of the highest levels of job satisfaction out there.
4) Career Security
Becoming an accountant is a great way to secure your career path. With a Certified Public Accountant (CPA) certification, you'll have job security for years.
5) Job Opportunities
The best part about being an accountant is not having time to worry about anything else. If you're dedicated, hardworking and go out of your way to get work done quickly, you will never have time on your hands or trouble at home. You'll know exactly what you need to do, when it needs doing and how long it will take. This sounds like heaven for some people, but if that is not you, then maybe working as an accountant is not for you after all?
6) Comfortably Busy at Work
What do most people mean when they say they want a career that's fulfilling or meaningful? They want a job that provides them with plenty of busywork. Because if you're not busy at work, what are you really doing with your life? Once you find yourself in one of these positions, it's easier to keep churning out more. You start crossing things off your to-do list, which is satisfying.
7) Continuous Learning
From a young age, we're taught that learning stops at a certain point in our lives. The world is constantly changing, so accountants need to keep up with these changes by prioritising seeking out professional development opportunities. By staying current with industry trends and technologies, you can ensure that your clients are receiving quality service—and their success will ultimately lead to yours.
8) Client Interaction in Accounting
One of the accounting's best features is that it isn't solitary; you won't be working in a cubicle or behind closed doors, but instead, you'll interact with clients and coworkers daily. Each client interaction offers new learning opportunities. It may be debatable whether work should be fun, but there's no arguing that some jobs are just plain more interesting than others. Accounting encompasses some of those exciting opportunities.
9) Easy Access to Tools
The best part about being an accountant is having access to so many tools. These helpful, interactive programs and devices will allow you to take your business or side hustle from idea to profitable reality.
Conclusion
Becoming an accountant is a great career choice. If you want to be one, you can enrol for a financial accounting course with LBTC, and our consultants will be happy to help you with your upskilling journey.