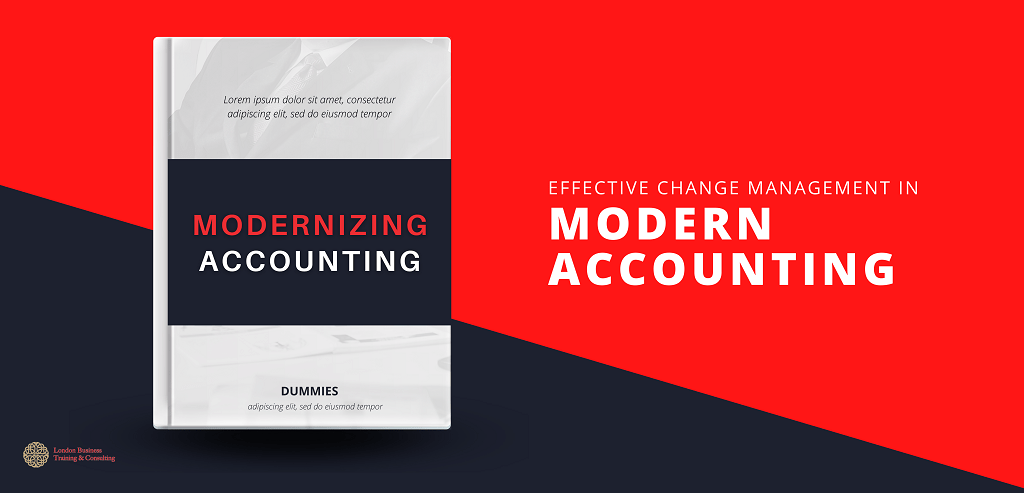 Managing and sequencing are important in any workplace, and transformation is always a "work in progress." It starts with empathy and requires understanding people afraid of change.
Effective change management skills need smart-working staff to substitute and follow a new working culture and rules. However, during management, there are also some key responsibilities that you need to allocate while transforming from the old to the new work environment.
Also, managing the change also means reducing the risk of transformation. For instance, significant ERP upgrade changes could be a part of the makeover you planned. But to pull off this task successfully requires a firm organisation to maintain the accounting cycle throughout without any hurdles.
The accounting for managers comes up with three risks during transformation:
Inheriting workflows and systems are often underutilized when they run on full-fledged modern finance technology, leading to missed opportunities.
Accounting departments might fall back into utilizing spreadsheets and manual accounting if new apps and modern solutions are not well adapted by the staff.
Accounting does not constantly modify and shape the software to match business demands, which might contribute to technology misalignment and irrelevancy ahead. This problem can lead to you being less active and responsive compared to your competitors.
Five essential responsibilities of account managers
When the whole team supports the transformation to modernization, a change sticks 30% more often. Driving supportable change is indeed a team effort. The executive sponsor has several significant responsibilities for driving the change.
Bring in a sponsor
The executive sponsor must connect the dots between each modernization effort and its benefits to the organisation as well as the employees, connect the initiative to the broader business implications; and provide support for the executive team.
An accounting and finance organisation should shape the short and long-term vision statements together with their sponsors.
You may want to struggle for measurable efficiencies from automation in accounting areas such as financial closing, intercompany accounting, reporting, and reconciliation reconciliations, assign more time to business partnering, or shape a strategic planning and data analysis proficiency. Therefore, make sure the vision is clear to everyone.
Identify your champions
Remember that the most passionate internal finance and accounting managers are often the best champions. They have all the current accounting process knowledge, and they should see the next step in their career as attaining confidence in using the latest technology and later spreading the word.
Champions are well-versed in the processes. This shows the expertise and subject matter expertise are there. Such people can work with anyone, from accounting managers or supervisors to controllers. They help identify process developments and find ways for the application of technology like financial close automation to improve the process.
Testing across multiple entities and user types for a specific accounting process could be an effective way to kick off a modern workplace transformation, gather feedback, and achieve buy-in. Began with a small accounting team and chose a specific, targeted accounting method that's ready for a change.
Faster and better communication
Change should never compromise communication. Work to establish effective communication so you can clearly plan the organization, responsibilities, and procedures that are changing—and why.
Teams need to maintain a strong communication tempo, exchange the latest updates, outcomes, and successes, conduct lunch-and-learn events to smooth buy-in; and plan events to celebrate wins—so that every employee knows the value.
Change Initiators
In most organizations, there is a skills gap and some reluctance to adopt new technology.
However, the hurdles to getting a hold of the newly introduced technology are lower. Many organisations provide appropriate training to their teams and employees for modern software.
Apart from that, change initiators focus on accounting roles, ensure that the staff has better educational material, understands the new processes, and communicate career development options associated with new work.
Manage performance by keeping scores
Several organisations implement a "fast fail" approach for monitoring improvements over time. Whether the aim is to shorten the close procedure or improve reconciliation accuracy, it is essential to launch a set of Key Performance Indicators (KPIs) and to define success clearly.
This could be done by maintaining scores and communicating metrics as well as the results.
Scorekeepers must measure the success by quantifiable metrics to calculate the success over time with feedback, adoption, and performance.
Check to see if your modern accounting solutions provide real-time performance KPIs, so you don't have to track how accounting performance trends in spreadsheets.
Change must be led: Generate an effective communication channel that connects the information flow better. Build a strong team and design a firm, ambitious vision, and a case for innovation and transformation.
Break down barriers for change: Recognize and help your innovators. Create interdisciplinary teams of champions, communicators, enablers, and scorekeepers. Cascade down the vision and disperse it.
Assemble the base and build ownership: Calculate the impact of modern technology on in-scope accounting processes. Keep accounting staff updated with ongoing learning, knowledge sharing, training, and support.
Conclusion
Effectively changing management and leading transformation demand strong leadership skills. Besides, accounting for managers requires a special set of skills in the financial management work environment. Enrol in various Accounting and Finance courses at LBTC to excel in this career.