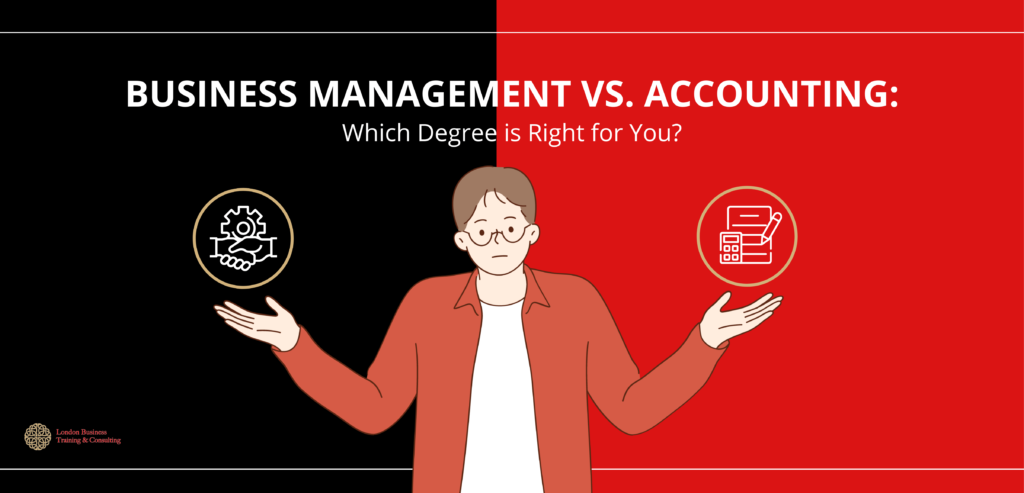 Business management vs Financial accounting- should I get a business degree or an accounting degree?
This is something that many young people ask themselves when they first enter college. For those who want to be successful in their careers, it's important to pick something they enjoy doing and find out what kind of education can help them achieve their goals more quickly. If you're thinking about pursuing a degree in business but don't know which major to choose, it can be helpful to look at your long-term career goals. Do you want to be an entrepreneur and manage your own business? Or would you instead do auditing in a traditional corporate environment? These two options lead to different jobs, so it helps to understand the differences before you enrol in classes or commit to attending college full-time. Let's look at what each degree offers and how it could impact your ability to reach your career goals.
Business management vs Financial accounting Course
Each field requires its own set of skills and career opportunities. If you want to break into management, focus on business degrees, emphasizing human resources, leadership development, and organizational behaviour. If you're going to break into accounting, choose programs that teach finance, statistics and information systems auditing.
In-demand management skills:
Business administration
Project management
Customer service
Budgeting
Accounting
Sales
Business development
Customer service
In-demand accounting skills:
Accounting
Budgeting
Financial reporting
Financial statements
Generally accepted accounting principles (GAAP)
Account reconciliation
Financial analysis
General ledger
Business administration
While there is some overlap, it's best to choose one over another based on your desired career path. Along with Business administration and financial knowledge, they demand good soft skills too.
Business Management vs Financial Accounting: Education
This is perhaps the most significant factor to consider, as both accounting and management careers are likely to require a college education. Bachelor's degrees are recommended for any profession within these fields. Many companies also prefer their employees to have a master's degree. To ensure you're meeting your employer's requirements, get in touch with them and ask which degrees they accept.
Business management vs accounting: Work culture
The work environment will be drastically different depending on which degree you choose. In the business management field, you'll spend the bulk of your day communicating with others and coordinating efforts to reach goals and set targets. On the other hand, accounting won't require much communication—though it will require a great deal of time spent crunching numbers. As an accountant, you'll find yourself working more independently and managing tasks by yourself; however, accounting might not be for you if you like interacting with people.
Business management vs accounting: Responsibilities
Accountants can specialize in accounting, auditing, and taxes. An accountant with several years of experience makes more than an entry-level position in most cases. The same goes for business managers. General business managers are usually tasked with monitoring financial performance and taking steps to address any deviations from expected results. They also contribute to strategic planning, managing human resources, and setting sales goals within their department.
Management or Accounting: The choice is yours
Several paths lead to similar career destinations, but each has its unique advantages and challenges. No matter which one you choose, knowing how your financial information is gathered and used will give you an edge over your competition. To make your decision easier, learn in-depth about financial accounting courses and make your next move!