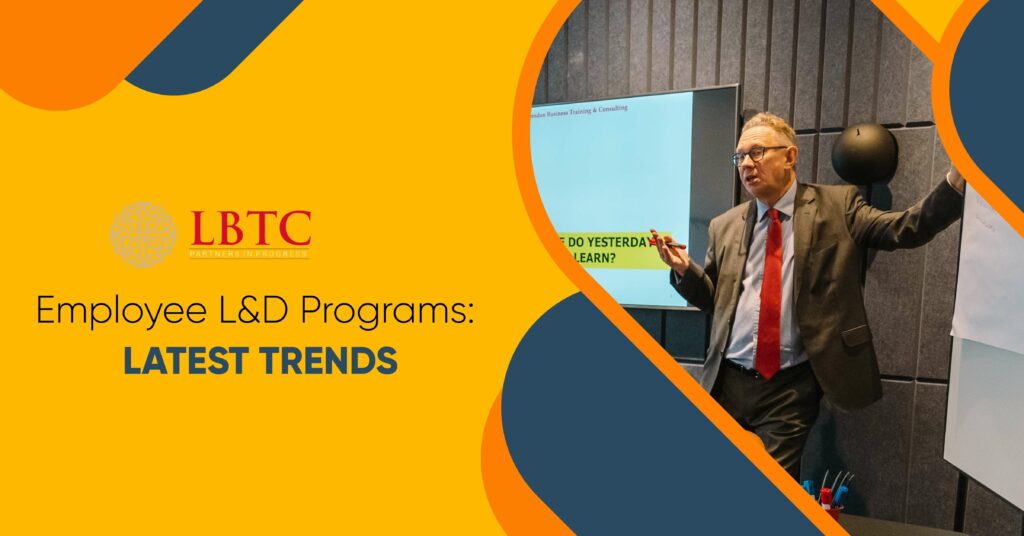 These days, companies are more focused than ever on cultivating the skills of their employees. This increased emphasis on employee learning and development programs has introduced some exciting changes to the learning culture in organizations worldwide. By taking advantage of these changes, learning professionals are better equipped to help employees develop career-long skills that can keep them competitive in their fields and relevant to the workplace. Here are the biggest trends in employee learning and development programs today.
Customized learning
Employees no longer need to sit through long, one-size-fits-all lectures about new technologies or processes. They want to learn what is pertinent to their own job function, using innovative tools like interactive games, simulations and videos. Even something as simple as a pop quiz can be effective at reinforcing new concepts. Technology has made it easier than ever for training programs to create individualized learning modules that help employees develop specific skills or competencies.
Blended Learning – Convenience, Efficiency, Flexibility
The idea of blended learning is simple: combine a little bit of face-to-face instruction with self-guided, independent learning. It's an approach that can reduce wasted time and money on training programs while also efficiently teaching skills. By adding technology to their curricula, schools are able to deliver more content for less money—resulting in programs that give workers more flexibility to learn at their own pace.
Gamification
Game-ification is a buzzword that gets thrown around a lot, but it's actually one of the most powerful techniques for improving learning. For example, games make learning fun, even when we aren't naturally inclined toward a subject or activity. That fun factor can help us achieve more than we might expect.
Social Learning
An emerging trend, social learning, capitalizes on how people naturally seek to connect with each other by creating programs that use social media. For example, employees can now sign up for online courses asynchronously through a company's social media channels like Twitter or Facebook. In addition to offering training when it's convenient for them, these trainings are also liked, so other employees know it's out there.
Design Thinking
With technology changing rapidly, companies are finding it increasingly important to foster creativity, collaboration, and innovation. Design thinking offers a framework for doing so, encouraging organizations to look at problems from a number of different perspectives (and not just those of an engineering- or finance-minded employee). At its heart is empathy: designers put themselves in their users' shoes before looking at a problem—they look for ways to better meet their users' needs by truly understanding what those needs are.
The bottom line
The workplace is changing rapidly. This has created an environment where employees are constantly learning. And what's more, it's made corporate training programs obsolete. Employers can no longer rely on a one-size-fits-all approach to employee learning and development. Companies need to make it easy for people to learn new skills at their own pace – wherever they happen to be – whether that's inside or outside of work hours. Check out LBTC's learning and development courses for more details.