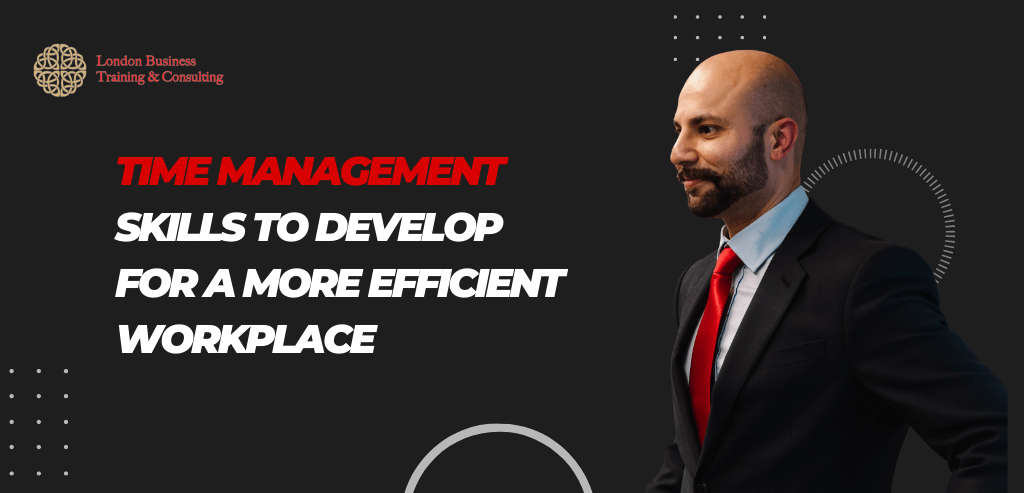 Working in a team and an organisation requires effective time management. A crucial component of workplace efficiency is ensuring your duties are finished on time. Keeping other team members waiting while you do a task is more than impolite. A significant project may only work if one team member is caught up.
More than that, your employer benefits from good time management. You experience stress and pressure when you're constantly behind schedule or pressed for time. Your health may deteriorate due to persistent stress, making it more challenging to carry out daily tasks. Here are some time management abilities you should master for personal and professional reasons.
Essential Time Management Skills to Develop
Time management is a broad field of expertise. You can use this wide range of abilities to operate effectively all day. These time-management abilities consist of:
Prioritising
Assigning importance to your duties is the act of prioritising. The prioritised tasks over others are determined by their priority level. You must be aware of how long a job will take and what is necessary to do to accomplish this. If you do this, you can finish your tasks more quickly and in the correct order.
Planning
To finish jobs on schedule, preparation is essential. Create a plan based on how long the tasks will take to complete and what preparation is needed to start.
Goal-Setting
Time management requires you to set achievable goals for yourself to achieve throughout the day. As your efficiency rises, it aids motivation and can help you handle stress.
Communication
You must be able to communicate your wants and goals both orally and in writing. If you have practical communication skills, delegation and cooperation can help you complete tasks more quickly. You benefit from communication as you lay out your daily plans and timetables.
Tips for Time Management
It won't matter how much you plan and schedule if you don't carry out what you plan and prepare. Here are some time management hints to support your daily goals and priorities.
Don't put things off.
Begin your tasks as early as possible. It will allow you time to divide your tasks into more manageable portions. This aids in getting over the initial feeling of being overwhelmed by a new job. Starting as soon as possible will allow you plenty of time to organise and set priorities as you proceed.
Keep in mind to Say No.
You need help to complete everything. Set boundaries and be aware of what you're willing to accept. Your duties will either not be done at all or will get done poorly if you have too much on your plate. While going above and above can show that you are committed to your profession, if you need to set boundaries, it is simple to become overburdened.
Don't Forget to Take a Break
Spend a short while getting away and relaxing. You'll be able to return with new insight. Additionally, it will aid in the management of any stress generated by project completion. It's time for your mind to relax and clear its slate.
Just one thing at a time
The apparent benefits of multitasking are not real. One project at a time helps you finish it more quickly and with higher-quality results. It lessens the possibility of distractions, which facilitates quicker work.
Discover Your Patterns
Which time of day is more productive for you, morning or afternoon? You can arrange your day more efficiently if you know when you hit your stride. Plan more challenging work for when you are most productive and more straightforward activities for when you are least effective.
ASAP, locate time management skills training
For administrative professionals wishing to advance their careers, LBTC offers various management skills training. Find out how to manage your time well and maintain focus throughout the day. We provide events, seminars, publications, and more to help you keep up to date in the rapidly evolving business environment. Join today to receive free weekly materials.