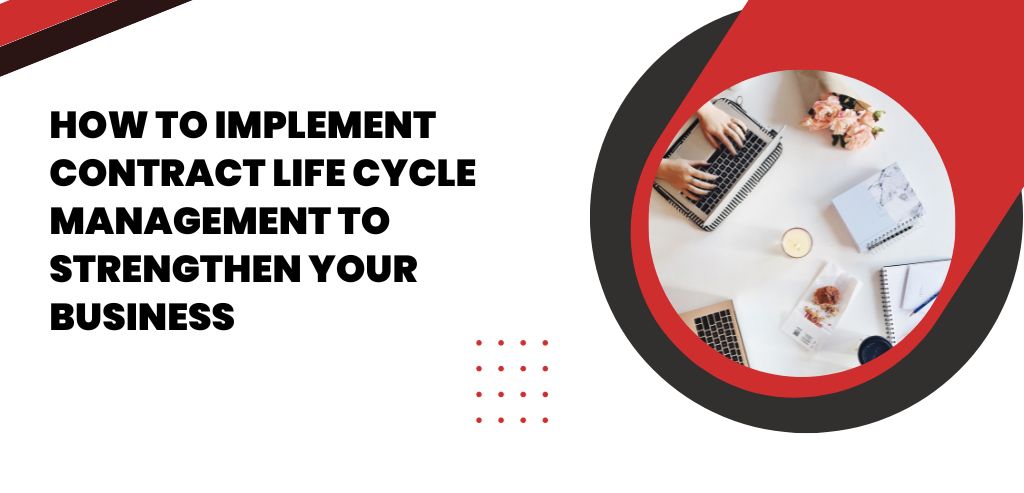 In today's fast-paced business environment, efficiency is critical. One area where efficiency can significantly impact your business is contract management. Contract Life Cycle Management (CLM) is the solution to streamline and automate the contract process, from the initial pre-authoring stage to expiration or renewal. Understanding the significance of CLM and its implementation can be a game-changer for modern businesses. In this article, we'll explore the fundamentals of CLM and how it can benefit your business. Plus, we'll introduce you to a Contract Management Course by LBTC, a valuable resource to master CLM.
Unlocking the Power of CLM
CLM simplifies and accelerates contract management through digitization and technology. While the journey to full automation may seem complex, it's a worthwhile endeavour that can save your business time and resources.
However, this article will cover only some aspects of CLM implementation. Still, it will provide essential insights and guide you toward a deeper understanding of CLM and its relevant technologies, including the valuable Contract Management Course by LBTC.
Engaging Stakeholders for Success
In any business endeavour, involving stakeholders is crucial. Beyond the legal department, feedback and buy-in from various departments are essential. Finance, sales, procurement, and IT departments, among others, all shape the CLM process. Each department can provide valuable insights to ensure your CLM strategy aligns with the business's goals and requirements.
Taking It Step by Step
While instant digitization can be enticing, resist the urge to automate everything at once. Start by identifying inefficiencies in your current processes and set achievable goals for improvement. Planning the digitization process thoroughly ensures that you reap the full benefits of CLM.
Remember that this is a learning journey. Expect to make mistakes along the way and address them incrementally. It's more effective to tackle one or two issues at a time than overhauling the entire process later.
Data Management Is Key
Data is the lifeblood of CLM, so it's essential to manage it effectively. The data you input into the system must be organized, searchable, and easily retrievable through your CLM tool. This crucial step can be time-consuming but is well worth the effort.
Cleaning up your data involves eliminating duplicates, consolidating information, and archiving terminated or expired contracts. Ensuring your data is easily accessible will enable your CLM tool to perform its tasks effectively.
Optimize Your Contract Templates
Contract templates are a vital component of CLM's automation process. Without them, you'd find yourself drafting contracts from scratch, consuming valuable time and resources.
Optimizing contract templates involves:
Identifying existing templates.
Assessing their strengths and weaknesses.
Creating new templates if necessary.
Templates should always align with your current business needs, and AI tools can assist in this optimization process.
In Conclusion
This article provides a glimpse into the world of CLM and how to streamline your contract management processes. Implementing CLM offers your business the advantage of efficiently managing contracts while leaving a positive impression on your contractual partners. Remember, companies are built on relationships; a smoothly running CLM process can be the key to maintaining and renewing those relationships.  To delve deeper into CLM and gain mastery over it, consider enrolling in the Contract Management Course by LBTC. This course offers invaluable insights and knowledge to help you excel in contract management, empowering your business for success.