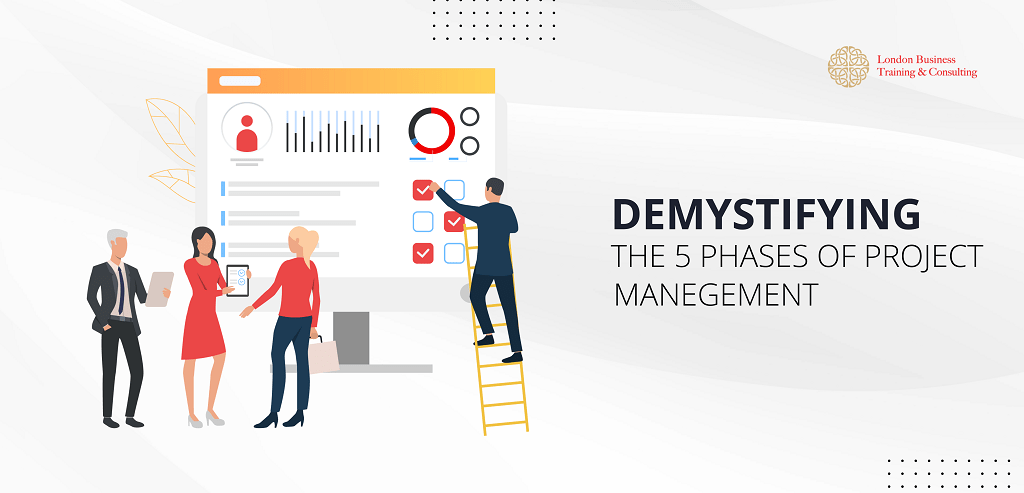 If you're managing projects, you probably already know how important it is to keep the project under control and ensure everything is done on time and to the right standard. However, most of us don't really think about this; we just get on with things, even if it's not very efficient or effective. To be an effective project manager, you need to be aware of the five stages of project management and how they all interact with each other. Here's our guide to the five stages of project management:
Project Initiation
You have a great idea for a new project and are eager to start. But before you can start putting your idea into action, you need to take a few important steps first. It's not just about gathering resources or identifying stakeholders – it's about getting things done. First, make sure the timing is right for everyone involved. What are other projects happening shortly? Who else has overlapping priorities?
Project Planning
Creating a project plan is the next step in the project. This part of the process is vital to the project's success, as it sets the foundation and scope for everything that will come afterward. In the planning stage, you'll need to identify the project's goals and any risks or potential problems that could arise. You'll also need to create a timeline and budget for the project. Once all of this is in place, you can move on to the next stage.
Project Execution
After the project charter is approved and the project manager is assigned, the project moves into its execution phase. In this phase, the project team is assembled, and work begins on delivering the project's outputs. The project manager works with the team to create a schedule, assign tasks, and track progress. Risks are identified, and mitigation plans are put in place. The execution phase ends when the project's objectives are met, and the customer accepts the deliverables.
Project Performance and Monitoring
Project performance and control is the process of measuring whether or not a project is on track and making changes if it isn't. It's important to monitor performance throughout the project lifecycle to identify issues early and prevent them from derailing the project.
Project Close
Project closure is the last stage of the project management process. It includes all activities that must be completed to officially close the project. These activities can include releasing resources, completing final reports, and ensuring all project deliverables have been met.
Conclusion
Project management is a process that can help you successfully complete any project, large or small. You can better plan and execute each stage by breaking down the project into smaller parts. The five stages of project management are Initiation, Planning, Execution, Monitoring and Control, and Closeout. By following these steps, you can ensure that your project is completed on time and within budget. For better control over project management, consider enrolling in project management training with LBTC.