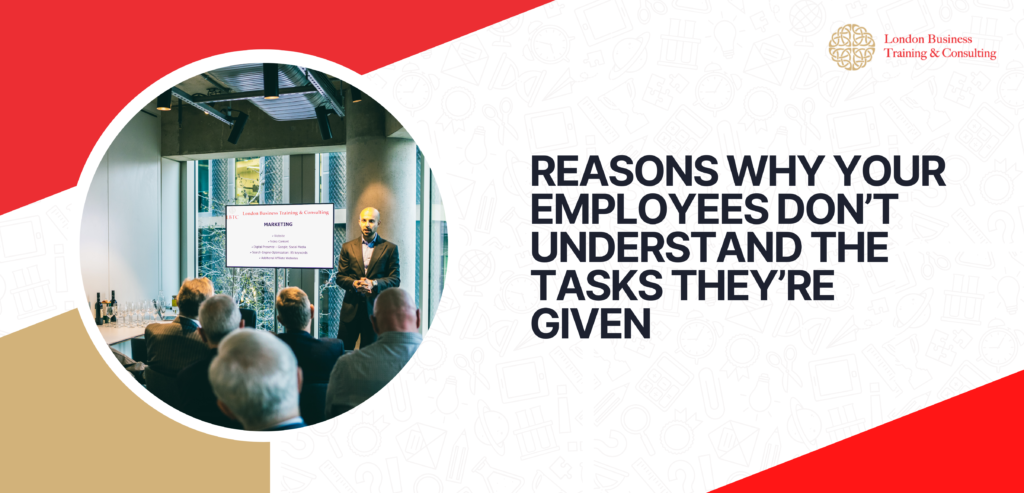 Distributing responsibilities among your team members might be difficult in this day and age of virtual working; miscommunication is common, which can cause major haywire.
As a result, your employees begin working on the assignment under stress without fully comprehending it. However, you rely on your employees to be productive and efficient in their work.
A corporation depends on its employees to be productive and efficient at the work they do. The more items or services you can offer; the more revenue you can make.
However, things do not always go well in the office (whether it's "home office" or "work office"), and bosses become angry when their staff make a mistake or fail at certain tasks, completely hampering time management.
During these times, it's critical to realise that most workers want to do their jobs perfectly, but they may simply want additional assistance.
It's conceivable that they did not easily grasp the task you set for one of three reasons:
Employees are not sure why they have to do it
Modern leaders recognise the value of including their staff in crucial decisions and communicating the team's vision with them. This ensures that everyone is on the same page about both short and long-term goals, as well as the processes required to achieve them.
Employees in some cases might not get the full picture if managers merely tell them what to do rather than why they must do it. They may decide that the work is not supposed to be done urgently and put it on the back burner, or they might perform badly.
To urge your coworkers to perform their best at their jobs, explain how their efforts contribute to the broader goals of the team.
You did not set realistic objectives
The sender and the receiver are constantly involved in communication. Problems and uncertainty frequently arise when the speaker feels they expressed something one way, but the listener interprets it incorrectly.
It is critical to include as many specifics as possible when assigning tasks or assignments.
If you cover all five SMART goal bases (S-Simple M-Measurable A-Agreed R-Realistic T-Timely); it will enable you and your co-workers to work together to ensure they understand what needs to be done.
You did not follow up well
A manager's work is never finished, and supervising a task never ends after assigning tasks. Even if you followed all of the necessary measures, it is essential to follow up with your staff throughout the whole process until its completion.
This allows you to rapidly spot issues and collaborate with your team members to rectify them and get the project back on track.
Now you know how important it is to develop the best skills to manage your team or staff. Learn all this in LBTC's management training course. Be a part of an interactive learning session; the course will offer techniques so that you can impact people correctly.