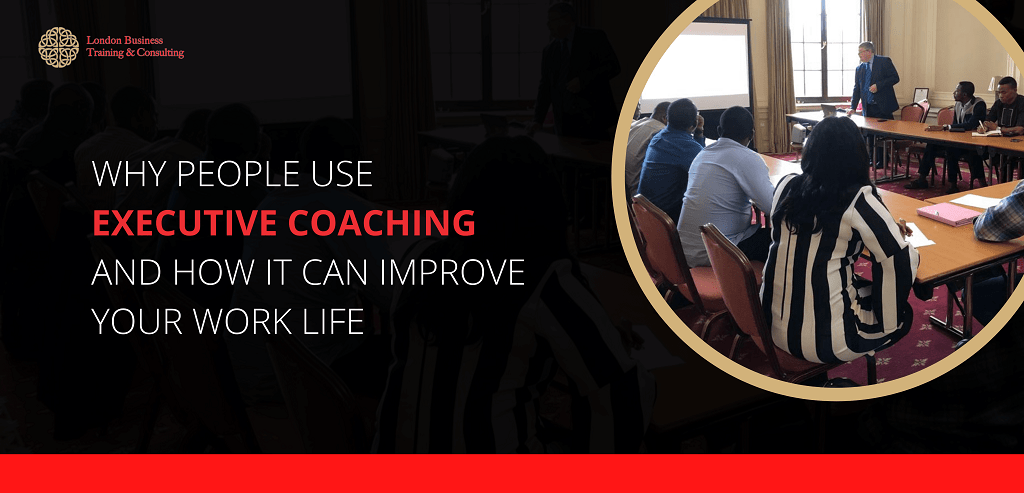 You're thinking about a promotion at work, but you aren't sure if you have what it takes to make it to that next level. You've been handed a new project at work, but you don't know how to do everything you need to do to pull it off. You feel like your co-workers are slowing down your ability to get things done. If you consistently struggle with specific challenges or feel like something is missing in your work or personal life—like a sense of fulfilment—it may be helpful to discuss those feelings with someone who can help guide you through them.
Executive coaching helps new and experienced executives improve performance, build leadership skills, and feel better about their jobs. What is executive coaching? How does it work? Why do people use it? Let's explore these questions to help you decide if executive coaching could be right for you or your team.
The common forms of coaching
The term coaching is quite broad, encompassing a variety of work-related topics. Many use coaching to get career advice, one of its most common forms. However, life coaches help people navigate other aspects of their lives, such as relationships and communication skills. Others turn to business coaches when they need advice on running their business more efficiently or seek leadership coaching if they're struggling in that role.
Answering Important Questions before Starting a Session with an Executive Coach
Executive coaching is not a silver bullet. Finding an excellent executive coach that fits your needs can be challenging, but here are some questions to help you find an effective solution. What do you want from our work together? What do you hope to get out of coaching? These are essential questions to ask because they'll give your coach insight into what direction you'd like for your career to take.
Before you can determine whether executive coaching is right for you, it's essential to decide whether or not a coach is qualified to coach you. To qualify, a professional must have at least five years of experience working in their field and have completed an extensive training program such as through the International Coach Federation. The International Association for Coaching outlines 10 competencies of effective coaches; most successful coaches exhibit all 10, but some may only be able to develop three or four. Choose someone with experience working with executives in your specific industry or even someone who has worked in your role before. Ideally, your coach will have a master's degree in business administration (MBA) or a doctoral degree (PhD). They should also be certified by a relevant professional organization. In addition to these credentials, look for someone well-respected within their field—someone who regularly speaks at conferences and events, contributes articles to trade publications, offers classes at local universities, and serves on committees for professional organizations.
What Should You Expect During a Session?
Executive coaching can be tailored to each person's specific goals, but most choose a one-time session or ongoing support. The former allows you to discuss your concerns with a professional in an informal setting. In some cases, executive coaching is used as part of an assessment process when you have to prepare for a big meeting or make an important decision. Executive coaches can help you weigh alternatives and generate solutions that will allow you to check off every item on your to-do list.
Looking for the best Executive Coaching in London, UK?
Let London Business Training & Consulting (LBTC) pair you with a coach and customize an executive coaching programme to spread out your skills and knowledge development over an extended period with regular feedback from the Executive Coach.