Good media relations is a two-way friendship. The effective PR person is always thinking: what is in the interests of the journalist? The ineffective PR person only asks: what message does my employer want me to drum repeatedly? Unfortunately, the vast majority of PR pitches – even from some big PR agencies – fail to acknowledge the needs of journalists.
Check out LBTC's public sector training.
Ignorance isn't bliss
The simple and most effective investment you can make in your public relations is to buy and read the publications that you want to get coverage in. No PR programme will be truly successful unless it is based on a genuine understanding of the worldview and the sort of articles publications prefer. An important duty of the public relations practitioner first and foremost is to be a student, with the field of study being the public mind. The text books for this study are the facts of life; the articles printed in newspapers and magazines, the advertisements that are inserted in publications, the billboards that line the streets, the railroads and the highways, the speeches that are delivered in legislative chambers, the sermons issuing from pulpits, anecdotes related in smoking rooms, the gossip of Wall Street, the patter of the theatre and the conversation of others who, like them, are interpreters and must listen for the clear or obscure enunciations of the public.
The so-called "low information diet" isn't an option for those wanting to do well in public relations. Practitioners who are not reading to develop their general knowledge just won't prosper. Titles such as The Economist, Bloomberg BusinessWeek, Wired and, of course, the newspapers are useful mind fodder.
All this and more on LBTC's PR training courses.
How to get started
It doesn't matter what sort of media outlet you're interested in: you need to read the publication religiously. That might mean decamping to a major city library for a few days and reading the back issues. It certainly should mean getting a subscription, if it's a print publication, or always picking up a copy from the newsstand. Only if you engross yourself in a publication will you truly understand what to pitch to its journalists.
You can find out which titles are the most important from looking at their audited circulation figures. Given that your time is likely to be limited, it makes sense to concentrate on publications that: (a) are instinctively most interested in your work; and (b) have the highest circulations.
Check out LBTC's Advanced Strategic Public Relations Management course.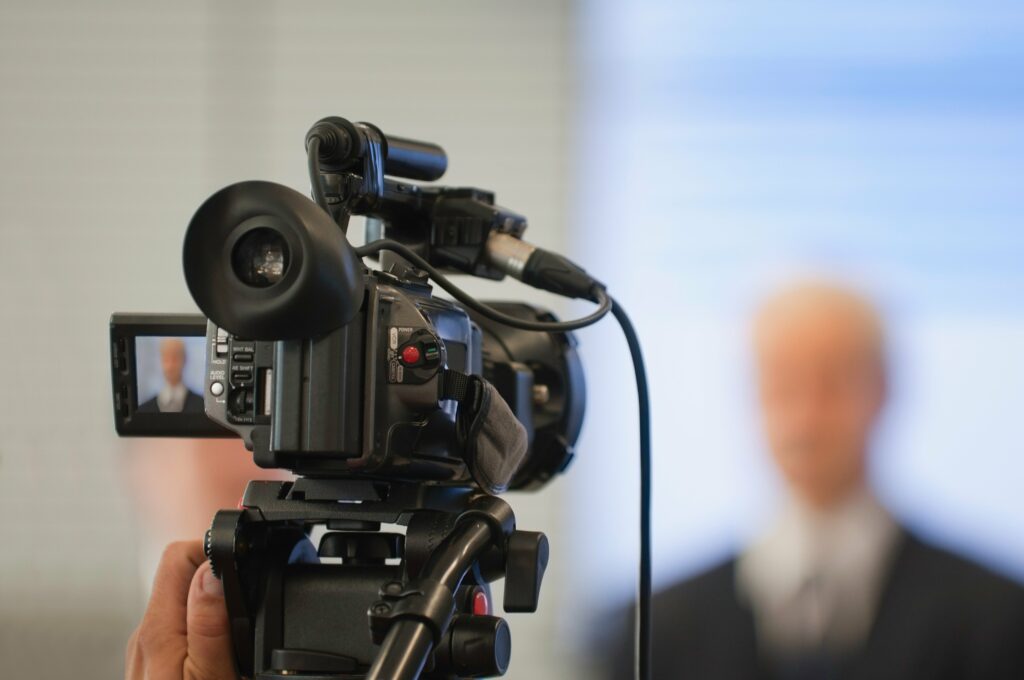 The dreary product or personnel announcement
There is only one thing a journalist finds more boring than a press release announcing a new product. It is a press release announcing a personnel change. Admittedly, such press releases do sometimes work – and can actually be a mainstay of trade publications. The appointment of a new CEO at a major industry player will normally cause a story with a photograph to appear in a trade publication, while a more junior appointment might get an inch somewhere in an "in brief" column. However, they won't play so well, if at all, in consumer titles
The reality is that the vast majority of press releases – perhaps 95 per cent – are ignored by the media. Yet, amazingly, even many big companies are still totally reliant on product and personnel press releases, which is why their media coverage is far less than their size of business deserves. There are PR teams – ones that don't read books – who are paid good money, but day-in, day-out issue press releases that are simple, boring announcements. They get some coverage – but not much.
If you want to generate sizeable coverage, your PR has to be at a higher level.
All this and more on LBTC's Strategic PR workshop.
How to capture the results of good PR
Some of the people who see your company's name in print or on the television will search for your website. However, they will not necessarily, at that very moment, be ready to buy from you. It is vital that you set up your website to capture their email addresses before they forget who you are.
Just as with journalists, you need to offer people something interesting in return. People will be far more likely to give you their email address if they think they will get something valuable in return, rather than just advertising emails.
For best results, avoid sending out emails that look like glossy leaflets, and instead focus on talking with your prospects as though you were sending an email just to them. Many people's email software is set to block images. And there are still people who will read them on some primitive BlackBerry phone. E-mails that look like text almost always outperform ones with pretty pictures.
The best way to cope with people subscribing and unsubscribing is to use one of the popular services that automates the management of the list. Good tools to manage email lists leapfrog each other. A good tool will also let you write pre-written emails that get sent to subscribers according to a pre-determined schedule. That means all new subscribers get, for example, a follow-up email exactly a week after subscribing.
Check out LBTC's Managing Public Relations course.
The need to measure PR
There are many difficulties with measuring PR – just as in any social science. But none are sufficient to justify pursuing PR without modern evaluation. Executives who fund PR activities want to see results – easily measurable – such as how effective expenditure on PR has been at: (a) raising awareness; and (b) delivering key messages to the target audience.
Although measurement costs money, it does not have to be outrageously expensive. Lowish-cost tools for PR measurement include opinion polls of awareness and favourability towards the brand (taken before and after a campaign), microsites for particular PR campaigns and "How did you hear of us?" questioning when people buy.
What is most useful about decent measurement is that it can redirect what PR practitioners work on. This is because companies often guess about the sort of coverage that benefits them most. If they rely on this guesswork, without testing it, the PR activities may fail to deliver the best results.
What is vital, whatever size of business you are, is to compare your media coverage with that of your competitors, and with your results in the previous year. It will encourage you to push ahead, and be a source of ideas.
Looking for courses in London? Choose LBTC.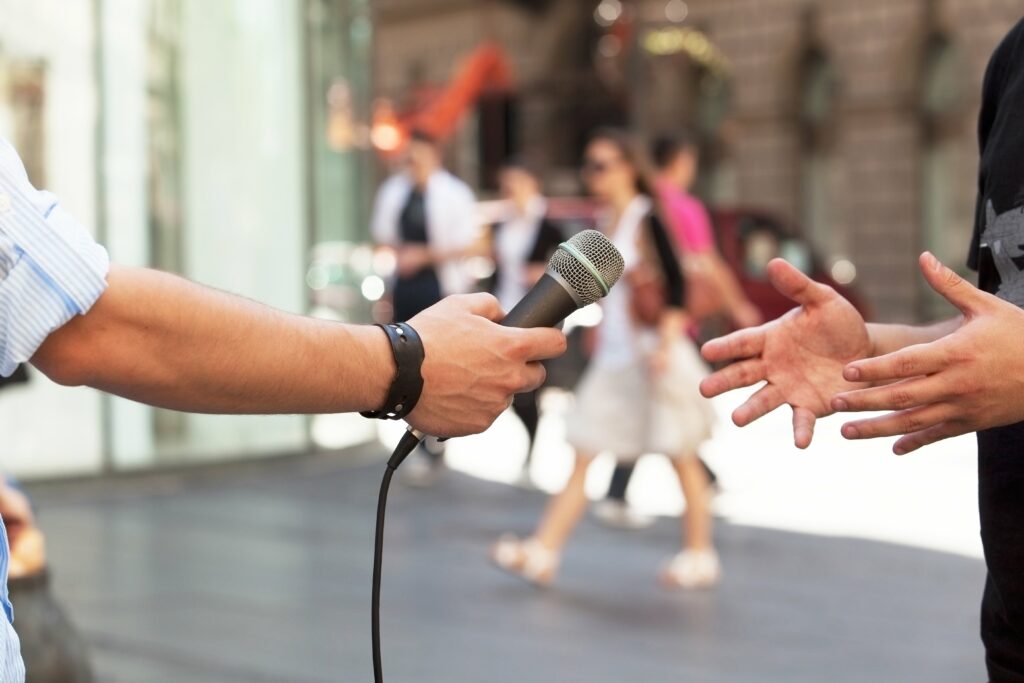 What to avoid
Critics of public relations describe its practitioners as "spin doctors" and believe that its role is pernicious. Spin is not good public relations. It is counterproductive idiocy. The spin doctors themselves become the story, damaging the reputation of their masters.
A better approach is "Accuracy, Authenticity, and Interest". These three terms are not a sign of uncommercial naivety. Instead, an ethical position ensures that messages are convincing.
"Accuracy, Authenticity, and Interest" is at the core of good public relations.
Check out LBTC's portfolio of 500 open courses.
When PR won't work
PR only works properly if your product is good. Journalists can smell if your product is second-rate. What determines if a product is good? The concept of a "unique selling proposition" – one that the competition either cannot, or does not, offer.
Just as the "unique selling proposition" is vital for selling to consumers through advertising, it is vital when pitching to journalists.
If training cannot address your work-related challenges, LBTC also offers management consulting services.
The miracle cure
Lots of companies will try to sell you the miracle cure to media relations. If only you throw money at a newswire service, or a social media planning tool or a special media database of over a million journalists, something great is supposed to happen.
Some of these can be of help, but only if you are doing all the other things right. In fact, many of the really useful tools are free, or not specifically aimed at media relations: email, a telephone and a copy of the publication. All the others are optional.
One miracle cure that must, in all circumstances, be avoided is the so-called professional press release writer – someone who, for a very cheap price, will write you a release. People who use these services believe erroneously that the value in public relations is in the press release. This is mistaken.
For a start, the value that a so-called press release writer will give you is likely to be small. One offering a "media friendly press release in two hours" that will "get you coverage in all the right places", but goes on to say: "I would need a brief outline of what you want to achieve, the what, when, where, why and of [sic] the story. As well as a few short quotes and a high res image. I would also need your website information and contact details of your public relations person." Here, the customer is still doing almost all of the work – and the difficult part too.
Check out LBTC for business courses.
Now it is certainly true that most press releases are badly written, poorly structured and fail to sell the story properly. But none of the people advertising this sort of service seem to reveal much about themselves or convincingly explain why they would produce something better than if you wrote it yourself.
Anyway, these sorts of services are beside the point, because the real problem businesses have is that the ideas behind their press releases are bad. A dirt cheap copywriter isn't going to solve that for you.
Choose LBTC for PR courses London.