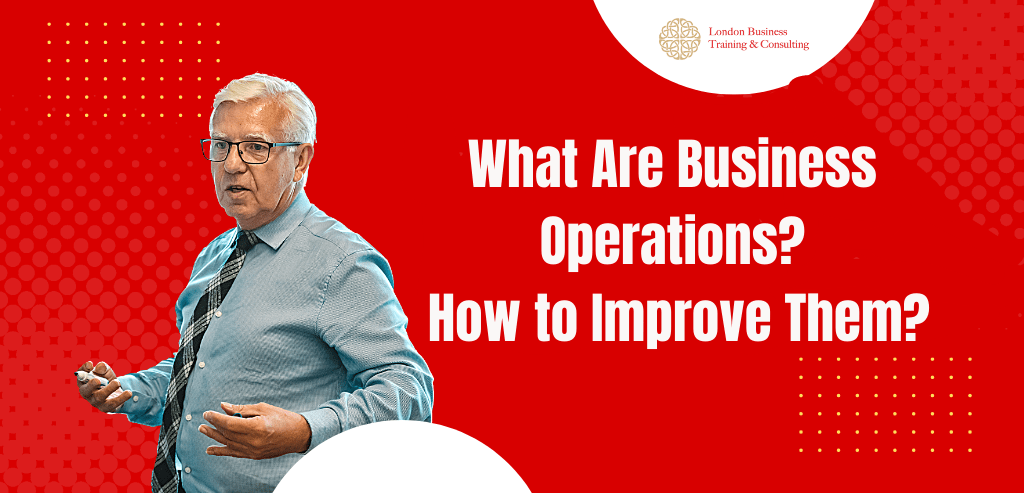 Efficient business operations are the backbone of any successful organisation. They encompass the processes, systems, and strategies that drive productivity, maximise efficiency, and ensure optimal performance. Today, we will delve into the importance of operations management in streamlining business operations and achieving sustainable growth.
Understanding Business Operations
Business operations encompass the day-to-day activities and processes that enable organisations to deliver products or services to their customers. These operations may involve manufacturing, supply chain management, customer service, inventory management, etc. Efficient and well-managed operations enhance productivity, cost savings, customer satisfaction, and profitability.
The Role of Operations Management
Operations management is the discipline focused on overseeing and optimising various aspects of business operations. It involves strategic planning, resource allocation, process improvement, and quality management to drive operational efficiency and effectiveness. Operations managers ensure smooth operations, identify bottlenecks and implement solutions to enhance overall performance.
Key Benefits of Effective Operations Management:
Role and responsibility assignment
The point guard position on a basketball court is analogous to a function in business operations. Business operations professionals assign and divide tasks among the team members on their team. Each applicant has a unique skill set, which is evident when hiring new personnel. Choosing qualified candidates and ensuring that their specific jobs within the organisation best play to their strengths is all part of business operations.
Managing internal communication
How a company's personnel interact internally, from the executive team to its sales team and interns, is critical to its capacity to operate. Business activities enable this communication, which in turn helps create a sense of community among employees.
Maintaining positive working relationships is crucial in a workplace where many people work together as a team. Business operations encourage productive communication within a company to generate a favourable outcome, from internal communication tools to email management solutions.
In charge of resources
Business operations are concerned with managing a firm's resources effectively and assigning roles and tasks inside a corporation. A company must keep an accurate equipment inventory to run successfully and effectively.
To achieve the best performance, business operations are concerned with balancing cost and technology. The version in this context refers to creating a product and generating revenue. Even with the best engineers, product managers, and salespeople worldwide, a company can only run smoothly with a well-designed business operations strategy.
Efficient operations management is essential for organisations seeking sustainable growth and competitive advantage. By optimising processes, allocating resources effectively, and enhancing overall operational performance, businesses can streamline operations and achieve strategic objectives.
If you want to excel in operations management courses, LBTC has the perfect courses. They offer comprehensive training to equip you with the necessary skills and knowledge to succeed in this critical field.