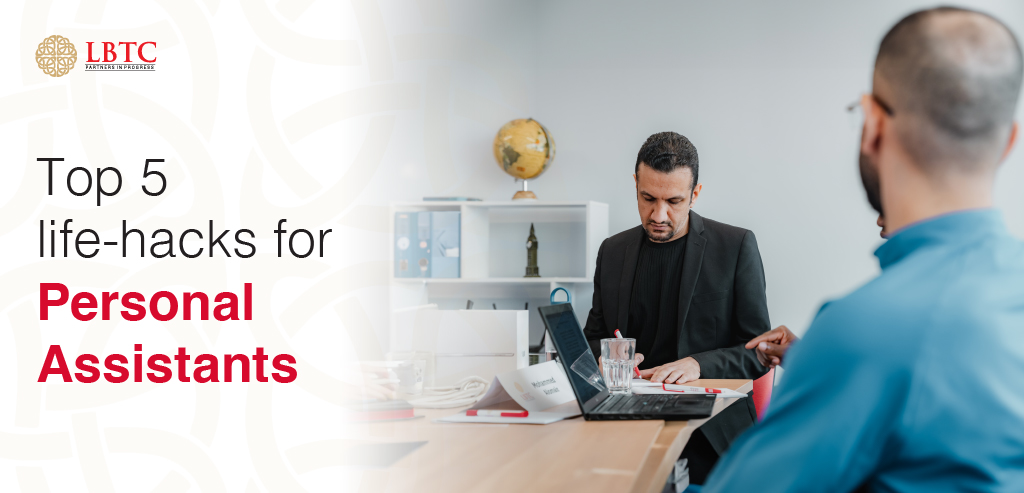 Being a PA can be very demanding, as we all know. The never-ending deadlines, the late hours, and the balancing of a hundred tasks at once. Although stress is unavoidable, it need not be disruptive.
The University of London Venues meeting rooms (Opens in new window) are the perfect option if you're searching for a meeting space in central London and require flexibility in terms of timings, room layout, and catering.
We've put together some suggestions to reduce stress and be the most excellent PA you can be to help you make the most of your work:
Get a thicker skin.
You must learn to accept criticism gently and make an effort to constantly stay upbeat, especially when you're first starting as a PA. You may experience stress daily because being a PA is a relatively fast-paced job. Along with keeping an eye out for your boss's interests, you'll be juggling a lot of tasks while paying close attention to detail. People often respond differently when things don't go as planned, with some expressing their frustrations in an upfront manner that could come off as personal attacks. Recognise that criticism is a byproduct of the circumstances and surroundings, and try not to take it personally.
Recognise your sector
Being well-versed in the field you operate in is beneficial. Make sure you spend as much time as possible getting to know the company, its staff, your boss, and the network of people your boss works with. This enables you to respond to requests with knowledge and objectivity. You are better able to determine what needs to be done and which is the more urgent need. When you reserve a meeting space at the University of London Venues, our events team can always assist you with any logistical questions.
Learning about the work that your employer does will also enable you to be prepared to cover for them in an emergency and to anticipate queries from their colleagues.
Achieve a healthy work-life balance.
Working as a personal assistant will occupy much of your time and may be taxing. It's crucial to carve out time for oneself because you'll be working for someone else most of the day. Because of PA employment, anything can happen at any time, so you need to be ready to act. That being said, scheduling some personal time to enjoy activities you enjoy, like hanging out with friends, working out, or engaging in any other pastime outside of work, is essential for recovering your mental health. Being overly preoccupied with work is unsustainable and may lead to burnout.
Sort and file your work.
Maintaining organisation and tidiness in one's workspace is vital. It not only makes the workplace more orderly and concentrated, but it also makes sure that everyone has access to the most recent information in the unlikely case that you are absent. Additionally, company audits are frequent, so if you operate in any financial capacity, you must leave clear, rational paper trails.
Become accustomed to chaos.
Predictiveness and efficient organisation are two essential abilities for a PA to possess. However, depending too much on rigidity may lead to failure because plans might alter at times, requiring you to adjust as necessary. Individuals become sick, conferences are rescheduled, computers break, flights are cancelled, and game plans are altered. This is a crucial idea to grasp: being thorough, organised, and well-prepared yet still being able to adjust course when necessary and maintain a steady course.
You can become the most excellent personal assistant with these PA life hacks. As much organisation as you can muster, become the master of lists, and file everything.
Bottom line
Please make every effort to learn as much as you can about your supervisor and their work. Your most extensive resource for simplifying and reducing the stress of your work is your understanding of how they operate and how you can best support them. Stress will always exist, so learn to use it as motivation by directing it towards worthwhile endeavours. To succeed in your PA job, enroll in an LBTC personal assistant training course.