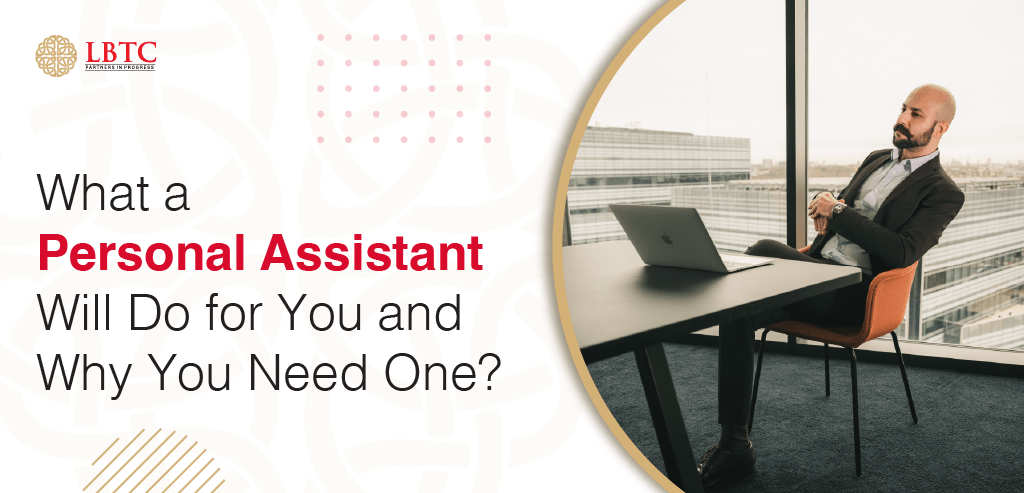 You might wonder if you need a professional personal assistant or if you should outsource your work as needed as more and more delivery and errand service businesses pop up. While hiring a contract task runner through an app can seem like the most excellent option, we are here to inform you that having a personal assistant is always preferable.
Even though it is a big claim, we stand by it because we can attest to the advantages of having a personal assistant and will divulge them to you.
Advantages of Personal Assistants
Improved work-life balance
The day may not be long enough. But a personal assistant might help you strike a better work/life balance by taking care of the duties you don't have time for. In the future, you'll have a lot of free weekends and evenings.
Step forward
While you might not realise it, your assistant always plans to ensure you can meet deadlines, remember crucial dates, or run out of necessary products. They are taught to anticipate your needs.
Professional Development
Your app tasker may need to be trained. Additionally, while adequate training might not initially appear crucial, you will notice a significant difference between the two types of services. A skilled personal assistant will take the initiative to handle chores you don't explicitly ask them to do, anticipate your needs, and communicate clearly. Your app tasker will complete the assignment.
Peace of mind
Knowing someone you can trust will take care of the duties you don't have time for will instantly make you feel lighter. You will save your day thinking about how you will get everything done.
Greater adaptability
You'll be able to be in two places at once and have more time to do the things you love. Technically not; however, your personal assistant can attend meetings for you, drive your car to service appointments, take your pet to appointments, and more.
Dedicated Support
You won't work with the same tasker again if you employ an app tasker. The chores you need accomplished will be carried out consistently and following your standards, if you hire a personal assistant. They can also serve as your sounding board and a reliable confidant.
Keep your family and yourself on a schedule.
A personal assistant saves you time and ensures that you arrive on time. They will notify you of important dates on the calendar, such as weddings, birthdays, and holidays. They will even see to it that you have the necessary gifts.
Privacy is assured
You can't prevent someone from taking pictures of your house and sharing Instagram Stories about who you just had something delivered to when you use contract delivery and errand services. Your privacy is as important to us as you are while using a LifeSquire personal assistant. All of our assistants have current nondisclosure agreements.
Typical Duties of a Personal Assistant
A personal assistant could be just what you need if you're feeling overburdened and require assistance managing your house or place of business. Here are some typical jobs a personal assistant will handle, though each one is unique, and it's essential to pick one that suits your needs:
Doing errands (grocery shopping, item returns, dry cleaning, etc.
Scheduling family gatherings, parties, and other activities.
Conversing with service providers
Your family's transportation
Cooking and preparing meals and snacks
Household administration
Simple cleaning (dishes, making the beds, laundry, etc.)
Office and home organisation
Pet- and home-sitting
Arrangement of travel and itinerary
Settling debts
Administrative tasks (managing email inboxes, conducting research, organising events, etc.)
Would You Consider Working as an Assistant?
Assistants training is a course in personal assistant training offered by LBTC. This course equips new and seasoned assistants with the knowledge and abilities necessary to foster a positive and effective working relationship with their boss. Visit the LBTC website for additional information about the course.