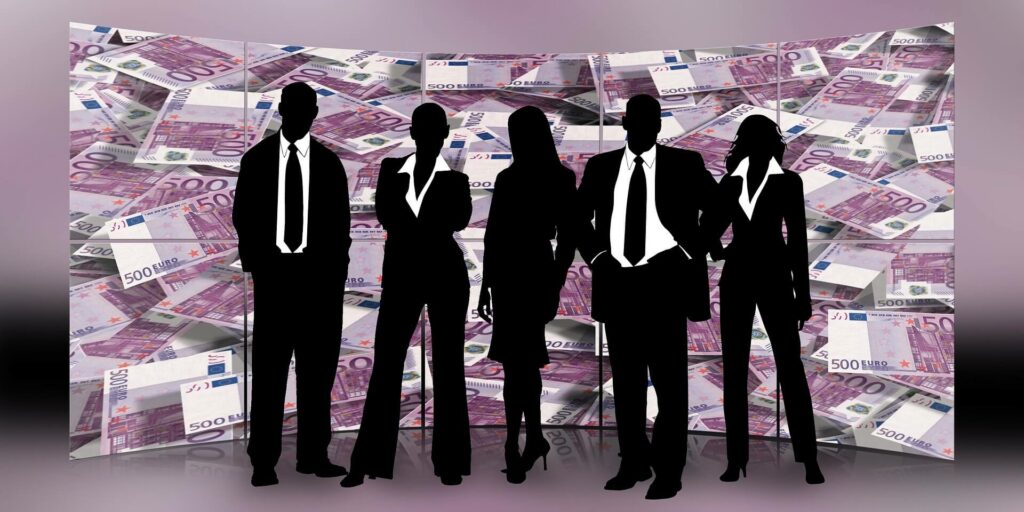 Moving up the corporate ladder is not that easy. Of course! It takes hard work. It needs the ability to master specific skills for a management position to reach up there. But, it is often a goal for working professionals. Additionally, to needing leadership qualities and management skills, information skills, and decision-making skills, management jobs seek professionals with interpersonal skills.
To land one, you'll need to stand out, so follow these 13 tips to put yourself in the lead:
1) Managerial skills:
Managerial skills are required in higher-level jobs to be able to juggle a range of tasks, programs, and the department to support daily operations. You can ask your company for support in terms of mentoring, coaching, or outsourcing employees to take management skills training courses to help develop the skills required to perform your role effectively.
2) Leadership skills:
Moving into management, you will be expected to become a leader, ability to lead others, enabling the team to do their best work. Embrace the big picture of the organization to drive the business into the future and develop the people you manage.
3) Interactive skills:
Having skills to manage relationships and being able to engage others helps make management professionals more effective in relating to their subordinates, superiors, and clients.
4) Organized:
Managers should be held enough to keep track of multiple tasks and priorities, such as things they need to accomplish themselves and items their subordinates are responsible for handling.
5) Personal Character:
Four desired qualities of professional in management consists of empathy, honesty, focus, and persuasiveness. Management should be able to put themselves in others' situations, be focused, be honest on both the present and future and possess the ability to be persuasive in diverse situations.
6) Decisive:
Managers should have a strong capability in making decisions, whether big or small. Also, in circumstances that be highly stressful and on the fly.
7) Analytical skills:
Seeing the big picture and being to analyze different angles is desired of management to support the strategic needs of the business and construct ways to move towards those goals.
8) Communication skills:
Communication skills are a must for the managers. They must be able to communicate professionally and excellently in person and in writing, plus using technology-based mediums.
9) Listening skills:
Not only do management professionals need to own excellent communication skills, but they should also have great listening skills. Being a good listener helps gain and absorb information, which is pertinent to business strategy and operations.
10) Conceptual:
Conceptual skills involve being of a strategic mindset so that you can focus on the big picture. Hyper-focusing on short-term goals only helps to do what is in your own best interest, however, thinking and acting with long term goals in mind helps considering the benefits of the organization as a whole.
11) Delegation:
It is time to let go. Delegation is one of the crucial things while moving into any management role. You may have been the very best at what you once did, but now someone else requires to take up that role and you need to empower and inspire them to do just that. Delegating is using your experience to guide others, telling about the outcomes and purposes, as well as allowing people to choose their own methods.
12) Always be practical:
If you find there's no room to manoeuvre into a management position in your organization, a shift to an SME or startup might provide you with the opportunity to kick-start your management career, boost your CV with a management role and gain invaluable experience into the bargain.
13) Quality Certification Program:
Choosing the right management training course is one of the crucial steps to know to be a quality manager. The techniques for management are changing swiftly, and so are online recruitment tools, such as managing resources, and information has been evolving. Though you have been in management for a while, you might want to go to a course so that you can learn the new techniques and philosophies.
Making your case:
Once you have planned to pursue a management path, it's time to take a long look at how you perceived in your organization. You do not have to start bossing people around if you aren't a manager yet. Instead, ensure that you are conducting yourself in a way that makes you seem like a natural fit for a management role.
• Make it a point to be seen as an informal leader, someone that other workers respect and admire, by leading yourself with dignity and integrity. Also, be a resource for coworkers.
• Provide to help train new workers in your department, setting a suitable example as a role model when doing so.
• Take on positions of responsibility to cultivate management skills, as well as build positive relationships throughout the organization. You must be able to volunteer to serve on task forces.
• Start adjusting your personal style and wardrobe so that your personal appearance reflects managerial apparel.
Path to Success:
Though following these tips won't guarantee that you'll be promoted to a managerial position, however, doing so will inevitably lead you along the path to the potential success of being a manager. Focus on honing the overall skills, personality traits, and other capabilities necessary for management success. If you be very mindful and behave in a way that reflects positively on the organization; then the chances are good that if management is an option for you when it's promotion time you'll be in the running! You don't have to be in the dark about improving your management skills. Take the management course to help you become a leader and a mentor to others in your business.