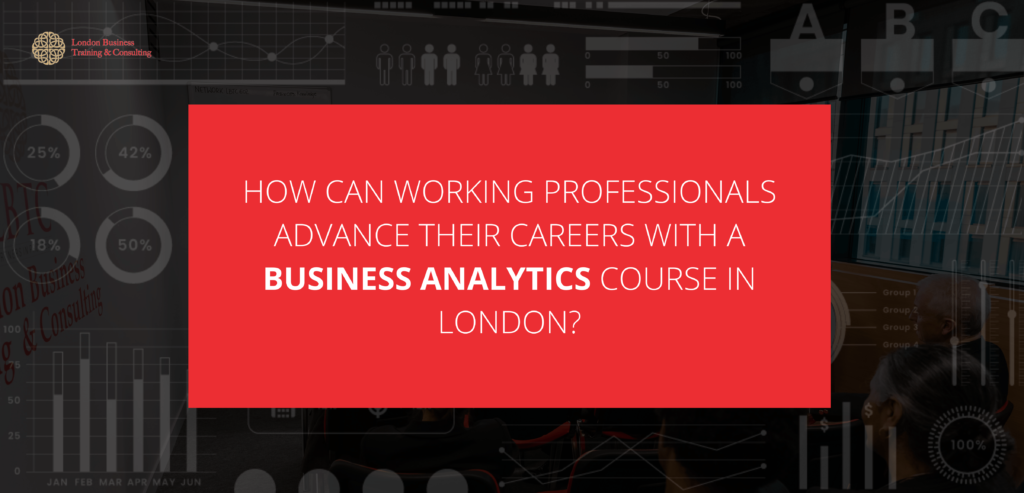 Taking business analytics courses in London can be one of the best ways to advance your career or even make a career change entirely! With the skills you'll learn through these programs, you'll be able to improve upon your current role or even become qualified to fill roles that weren't previously available to you. If you want to know how business analytics courses in London can help you advance your career, check out the following five ways they can help.
1) Overcoming fear of statistics
Many people struggle with statistics at some point in their lives. We are not taught how to use numbers, graphs and other data effectively. To make sense of everything, you need to know that everyone encounters problems while learning new concepts. So if you feel stuck or like your mind can't process all of it—this is completely normal! Learn how to overcome your fear of statistics today so you can start focusing on what really matters – growing your career.
2) Gaining confidence in data analysis
If you're currently working in business intelligence, data analytics or some other related field, there's every chance you've already got a fair understanding of what data analysis is about. Still, why not spend some time learning from professionals who are better at it than you? In doing so, you can gain confidence and even skills that will take your own career to new heights. What else do you have to lose?
3) Understanding how data impacts business decisions
A good business analytics course will give you an overview of statistics and data analysis methods that can be used to make decisions. Whether you're interested in marketing, management, finance or accounting, business analytics provides a strong foundation for your career. Think of it as learning how to see through numbers.
4) Ability to read financial statements
Understanding financial statements and how to interpret them can help you analyze your company's performance. When working with these documents, it's important to know your company's financial status, how it has changed over time, and where it might be headed. Some basic questions you should be able to answer include: How healthy is my business? What parts of my business need attention? Where am I excelling? Where could I do better? Am I being paid fairly for my work?
5) Learning about data sources, terms, and concepts
The learning curve is steep, but business analytics can make you an asset to your company—if you understand where to begin. One great place to start: data sources. Understand what each data source offers and how it relates to other data types. Then, move on to terms and concepts, which help put these sources into context. The key takeaway? Use all of your resources—and we mean all of them—to gain a solid understanding of business analytics.
The Bottom Line
Enrolling on an HR analytics course from London Business Training and Consultancy can help you one-up your career. Enroll today and move closer to your goal with this analytics course.