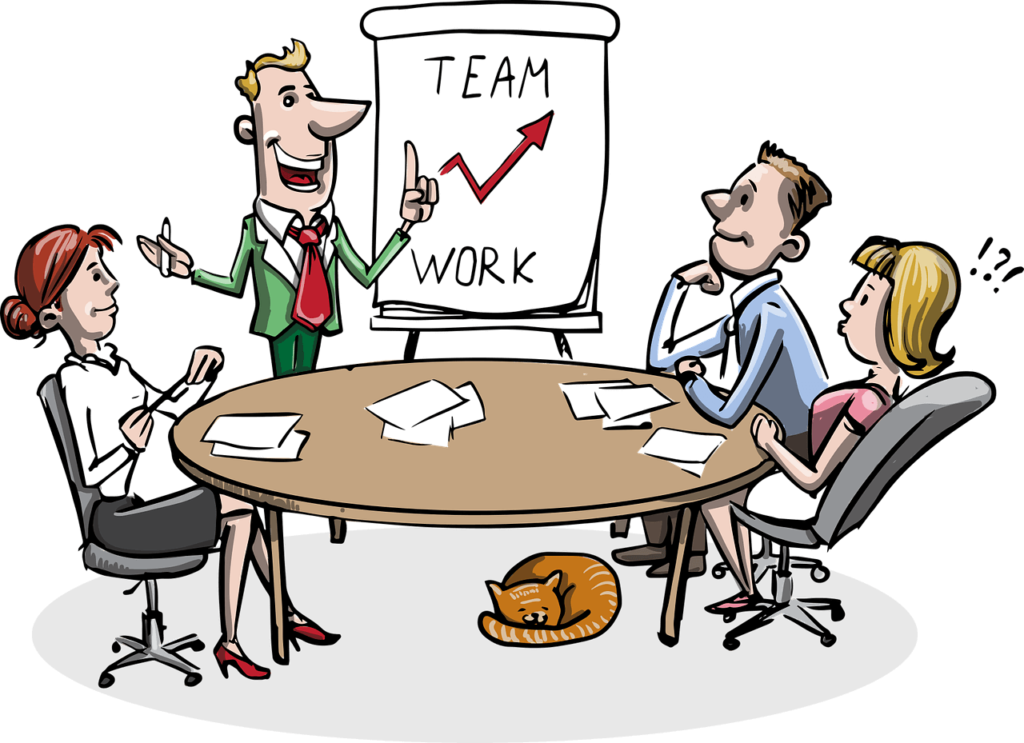 Do you know when an employee gets engaged, it creates a huge impact on your company's growth? So to retain your employees for a longer time, you can provide them unique and helpful perks, which will benefit both their development and the work they do for the organization.
Most employers get to know when their employees are capable of handling more responsibility. However, to move up in a company, the right training is required. When placed in a management position, training can help employees succeed. Business training is one of the best ways for employees to learn the skills that are required to be successful in their position. It as well helps to give employees more confidence and further develop their potential.
Here are some ways to encourage and support employees' career advancement:
1) Take a keen interest:
Take out some time and meet team members on a daily basis or at least have a one-to-one conversation to know about their aspirations, frustrations, and expectations. Doing so can help make your employees feel valued; leading to higher productivity and loyalty.
Besides, you can help your employees to set a career path within the company; therefore, they are able to visualize their future at your firm better. Suggesting them to take management courses can help them to obtain experience and education that they need to thrive in their career.
2) Focus on learning:
For the marketing team,the best marketing courses are crucial to professional development. Millennial employees, especially, tend to covet these learning opportunities. Plus nurturing individual needs and particular skills, help them maintain with what's happening in the wider industry. Send top talent employees to industry conferences in the form of rewards where they can learn and network.
3) Rotate employee roles:
Set up a job rotation program, where you can encourage staff to work in different but related departments or positions. It is a smart way to shake up your worker's daily routine. Such opportunities will assist them in gaining new skills and a better understanding of the business. In the meantime, your company will be benefitted from having a more informed, motivated, and well-rounded team.
4) Offer regular feedback:
Take one-to-one meetings with your employees for annual reviews, speak to them about the improvements to be made by them as well as praise positive contributions. Provide helpful criticism though it feels the most difficult as you want to encourage your employees without making them feel discouraged. In fact, personnel craves more feedback at work.
Do you know, positive feedback for all professionals cultivates openness in the workplace? Therefore, offering regular feedbacks increases employees' productivity and accountability.
5) Encourage mentoring:
Setting up a formal mentoring program is one of the smartest moves a company can make. This will be beneficial for the company itself and for its worker's personal and career growth. Mentoring can work in both ways- transferring of knowledge from veteran employees to the less experienced employees. A senior staff member can give professional guidance, and most importantly, hard-earned insights to their junior colleagues. Employees can also be benefitted from the fresh perspectives and technological know-how for younger generations in the employees.
6) Provide significant growth opportunities:
Deliver ample of opportunities to your employees to take risks and pitch new ideas. This additionally helps them to learn how to back up their opinions with research and evidence. Small opportunities like representing the company at a conference, client meeting or trade show might seem like a waste of time but means much to employees. Offer them opportunities that educate on the latest advancements in training, technology, and industry. Reward them periodically with small gifts, incentives, bonus, etc. to increase employees' confidence and make them feel like they matter on the job.
Invite in-house speakers to run a training session:
In large companies, it is easy and makes sense to bring in in-house speakers to take private training sessions of various departments. The benefit of private training is that it can be customized to your specific challenges and requirements within the organization. Also, the presentation is tailored to your specific industry or target audience. Whereas at other sessions or conferences, the speaker may give more generalized advice in order to reach a larger audience.
Conclusion:
For every organization, it is essential to make it a priority to value your employees' continuing education and skills training. You can foster an environment of innovation, collaboration, and success by recognizing their dedication and hard work. This will let your staff know that you not only support and encourage their professional development, but you do so by providing real opportunities.