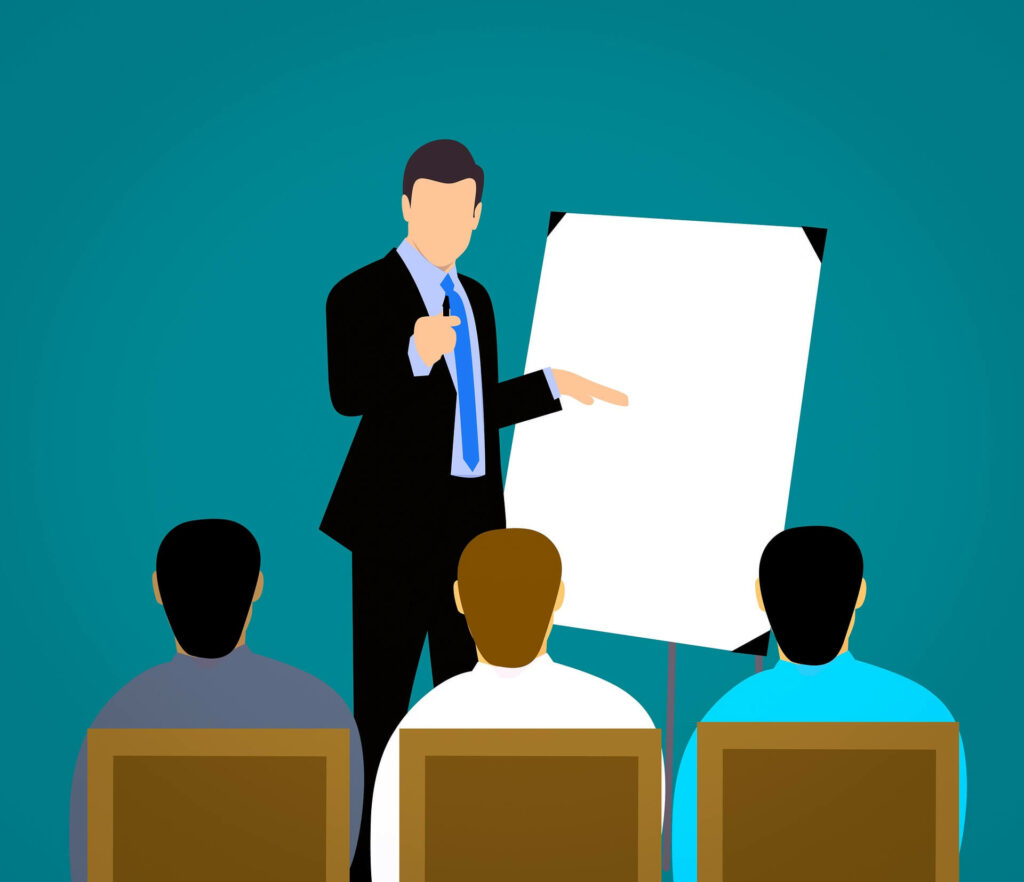 Modern businesses have noticed that corporate training has evolved rapidly in recent years to move beyond training new hires, salespeople, and leaders. Many companies nowadays suffer from a skills gap, and some of the companies even face problems like for them, it takes 3-5 years to hire a seasoned professional and make him/her productive. In short, companies have to train, retrain, and jointly educate employees and managers in order to grow.
Corporate training is just one way to meet the skill gap. With the advancement in technology tools to train people today, the business training programs offer several methods through which people can consume training, both formal and informal.
What do you mean by corporate/ business training?
Corporate training or Business training, the name itself suggests- the activity of training the staff or employees of a company in order to improve their skills and productivity. Training greatly contributes to business growth. Keeping abreast the latest technologies has become the need of an hour in today's competitive business world. Corporate training offers an effective way for business owners to up-skill their staff and propel business growth.
Therefore, corporate training plays a crucial role in an organization as it assists the employees to improve their skills and reduce their weakness. Besides, it also improves their understanding and knowledge about some new things. Business training allows you to learn and update employees' knowledge.
Here are 9 reasons listed below that tell the significance of these programs.
1) Better knowledge retention:
When a person learns in an engaging and interactive setting, then this leads to enriching knowledge and skill set retention. Giving them access to interactive, reality-based scenarios, and assessments enable them to digest the information more effectively. This allows them to use the data they have learned when they venture into the working environment.
2) Consistency:
Corporate training program makes sure that employees have a consistent knowledge and experience. The consistency is particularly relevant for the firm's necessary policies and processes. Every employee needs to be aware of the procedures and expectations within the company, which consists of discrimination, safety, and administrative tasks.
3) Decrease attrition rate:
Investing for the growth of your employees can lessen attrition rates. A training that is well-planned can give career pathways for employees making retention within the organization, instead of seeing them seeking next-level opportunities elsewhere. Plus, a reduction in recruitment costs.
4) Improves employee efficiency:
If you are wondering whether your corporate training investment is worthwhile, then just consider how much it can boost your employee's productivity. Employees who are better trained, well-informed about services and products, and have obtained the knowledge they need to support their co-workers, turn out to be more efficient, and will even help to improve your business image and bottom line.
5) Boosts operational productivity:
Training your employees can increase their productivity while performing their daily work tasks. Also, training can help your business achieve greater consistency in process adherence, making it easier to project outcomes and meet organizations targets and goals.
6) Employee turnover rates get reduced:
Knowledgeable and happy employees remain more loyal to your organization. Through access to outsource training and self-paced learning modules, employees can further their professional goals. They can feel motivated to enhance their on-the-job performance. Moreover, they can pinpoint areas they may need to work on and find out their core strengths. This will help them to become better employees and more informed advocates for your brand.
7) Exceed industry standards:
Giving in-house or outsource corporate training to your employees can help you in building your reputation in the industry, providing your competitors a run for their money! A number of businesses operate in saturated markets, so often it is the small things, which will make your business different from the rest.
8) Employee value grows:
Effective training can be used to "multi-skill" and "up-skill" your employees. Employees with diverse skill sets can conduct a variety of tasks more easily into other roles within the firm. Up-skill involves extending an employee's knowledge of an existing skill, offering more experts within a subject area for example, management courses which are dedicated for senior level of organizations. And multi-skill includes training employees in new or related work areas to increase their use within the organization.
9) Employee satisfaction:
An employee with access to training and development programs have the benefit over employees in other companies. They need not have to look out for training opportunities on their own. Business training programs create a supportive workplace, and investing in them shows that employees are valued.
Conclusion:
No doubt, corporate training yields excellent results for your business, therefore it could be said as a wise investment for modern businesses. LBTC offers different staff training courses for your business. Having a proven track record, we provide appropriate management and leadership training for your business. Keep in mind, only the best training can generate the best results!