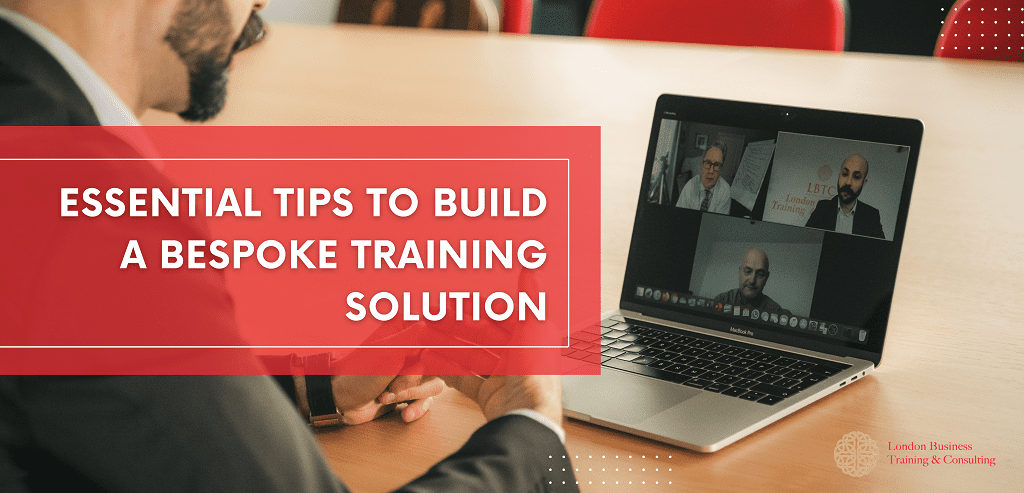 Training can make all the difference in your employees' ability to keep up with customer requests, increase productivity and stay safe on the job. However, an off-the-shelf training solution simply won't do — you need bespoke training designed specifically to address the unique challenges of your business and the needs of your employees. By considering these essential tips, you can build bespoke training solutions that keep your employees safe, help them improve their performance, and give them the skills they need to succeed today and tomorrow.
Why Design Bespoke Training?
Training is not just about imparting knowledge, it is also about imparting skills and competencies. One way to make sure that the training sticks with your learners are by designing a bespoke solution that caters to their learning style and requirements. Here are some ways in which you can create a customised experience for your learners:
Draw attention to the precise points
Custom training allows organisations to cut to the quick and provide a specific, targeted, solution. It also allows organisations to deliver the training in their preferred method or at a location of their choice. It is usually more expensive than generic courses but it can be worth the investment.
Speeds up training
Bespoke solutions demand less from learners by cutting down the time it takes to complete so that learners are more engaged. There are also many benefits for businesses: bespoke solutions save money, provide a better workforce and help you stay competitive.
Adapt to the future demands
It is important to keep their development programmes dynamic and sensitive to the rapidly evolving needs of learners. This will allow them to keep up with the pace of change in their industry, and ensure that they are giving learners the skills they need to succeed in the modern workplace.
Make sure your trainers have the most up-to-date knowledge: You should make sure that your trainers are well-versed in developments in your organisation's sector, as well as being versed in a variety of other topics. By ensuring this knowledge spreads throughout the company, you can keep abreast of changes and tailor staff training accordingly.
Tips on How to Design Bespoke Training
Learners must be able to recognise gaps in their knowledge and fill them. For example, a salesperson may be competent in their role, but lack the skills needed to sell over the phone. A bespoke training solution can help organisations accurately identify these gaps and patch them up by filling in the knowledge with specific skills.
Survey
We surveyed our customers and partners for their input, and learned that the following four things are crucial for a successful bespoke training solution:
Streamlining Processes 
Trust 
Acknowledgment of Individual Differences 
Appropriate Assessment Tools
It is a good idea to survey your audiences and collect data anonymously for better insights into their minds.
Pivot when necessary
When it comes to building a business from the ground up, it's important to know when to pivot and when something's working. It is easier for companies that start with a particular product or service and then pivot their business model as they learn more about what their customers need.
What are the benefits?
The best training is that which is tailored to your own needs, as this will make it much more relevant and effective. There are many advantages of designing bespoke training including increased relevance, increased engagement and increased understanding.
Conclusion
Effective bespoke training gives your brand a special highlight over others in terms of personalised experiences and individual learning paths. Enrol in these amazing bespoke training courses in LBTC, UK to excel in this career.