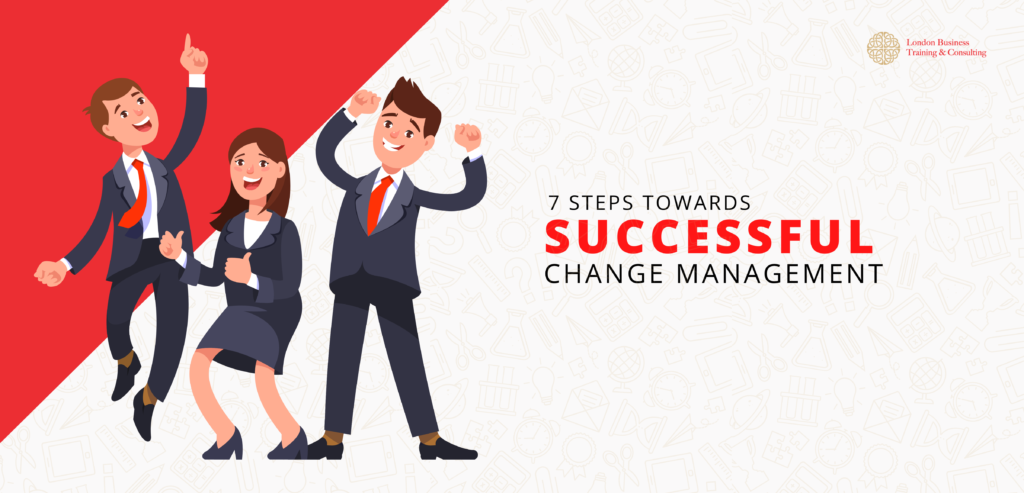 management plan can seem like a lot of work. Still, you'll reap the benefits in terms of more stable, efficient operations and happier employees if you follow these steps to create an effective change management plan and stick to it. Change management plans are beneficial, but they are only as effective as the steps you take to implement them. Here are some tips on how to get started with creating a fantastic change management plan that everyone in your organization will appreciate and execute.
Step 1: Write down your goal
Your first step is to decide what you're hoping for. Be specific. Maybe your goal is to increase our customer retention rate by 10 per cent over the next year, or you want each department in my company to feel more autonomous. The clearer your vision, the better equipped you to implement change management practices.
Step 2: Brainstorm possible improvements
When you're ready to create your change management plan, start by brainstorming for possible changes. We suggest coming up with at least 10 ideas that can be integrated into your change management plan. Some of these improvements will be major, and some will be minor; none of them should require any additional spending or outside help. You may also want to consider including multiple short-term and long-term improvements; there's no harm in having both.
Step 3: Choose your top 5 actions
In order to get from where you are now to where you want to be, your next step is choosing what top 5 actions you are going to take. Your results will depend on taking action. Choose 5 steps you can take in 30 days.
Step 4: Set SMART goals for each action
SMART is an acronym that stands for: Specific, Measurable, Attainable, Relevant and Time-Bound. When you begin an activity or project, you must have SMART goals. Without SMART goals, there is no way of knowing if your goal has been achieved. For example, if your goal was to increase sales, you would need to break down exactly what you mean by increasing sales. Is your goal to increase sales by 10%? By 50%? By 100%? Without breaking down what exactly increasing sales means (and how much), there is no way of knowing if you successfully achieve your goal.
Step 5: Identify risks and ways to mitigate them
What are some of the risks of implementing your change management plan? How will you mitigate them? What's your backup plan if something unexpected happens? Be sure to identify all possible risk factors. What could go wrong, and how will you stop it from happening or address it when it does? You should also create contingencies for any issues that come up during implementation.
Step 6: List rewards for your team
In order for change management to be successful, your team must see tangible benefits. These rewards can be anything from an employee-of-the-month certificate, gift card or public recognition. Make sure your employees know how their work contributes and what they will get out of it. This encourages engagement and ownership of both individual goals and the company mission at every level.
Step 7: Share this with others in your company
Be sure to seek out a few coworkers who you think will find it valuable and send them your post. If they have feedback or ideas, be sure to incorporate their suggestions into your final draft. Ask them if they'd be willing to review and provide feedback on your draft prior to publishing.
Final thoughts
It's easy to see why creating change management plans can be so confusing. There are just so many things that can go wrong during implementation. If you want your change management plan to succeed, you must focus on effectively implementing and documenting your ideas throughout each phase of implementation. Consider enrolling on a change management course with LBTC for more insights.