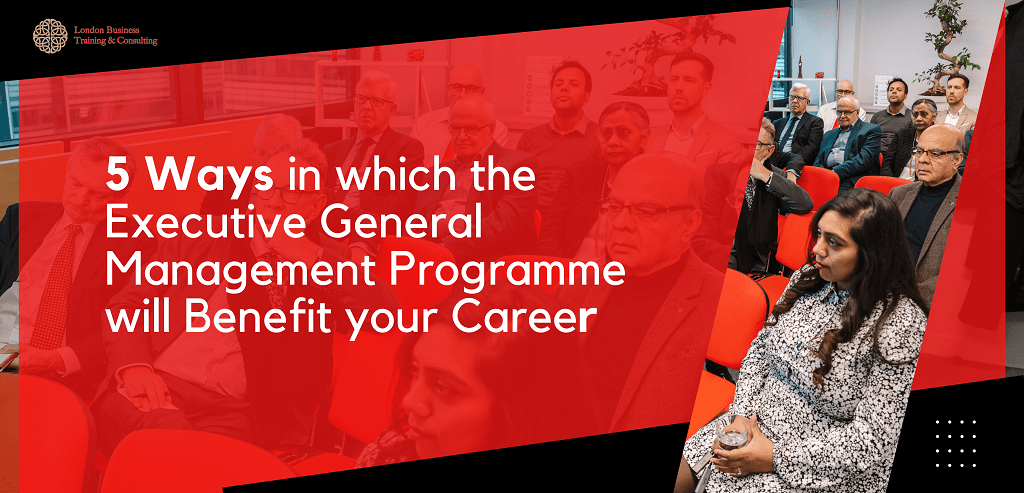 With an increase in the job market, it has become much harder to land your dream job. With countless applications and stiff competition from other candidates, your chances of landing that coveted position is dwindling by the day. If you want to secure your career and give yourself the edge over other applicants, an executive general management programme could be just what you need to set yourself apart from the crowd. Here are some benefits you can gain from such a programme if you choose one wisely!
Prepares you for a management position
If you already hold a management position and want to get a promotion, you'll likely need some formal training to move up. Many companies require their employees to earn a business degree—whether at an accredited university or through one of many online executive MBA programs—to advance in their careers. Similarly, taking courses in another field can help you achieve your goals if you want to switch industries.
Broadens your expertise
You'll have access to industry professionals who can provide mentorship in your field. You'll also get to participate in company tours and visit locations of companies you may be interested in working for. This is a great way to network and grow your expertise.
Gives you access to executive networks
All executive management programmes offer a chance to network with fellow participants from all over and give you a network of contacts in your own industry. A strong network is one of your most valuable business assets, and there's nothing better than meeting others in person. This not only gives you exposure to new people but also exposes you to fresh insights about how businesses are run across different geographies and sectors.
Provides industry insights
When you're working as a manager or executive, your knowledge of how things work in your business will only get you so far. To continue growing your career in areas like leadership, business development and even human resources, it helps to take a step back and gain insights into how businesses outside of yours operate. This type of general management programme can expose you to new models, management practices and industry-specific trends—all of which will help broaden your horizons and make you more valuable to potential employers.
Develops your critical thinking and analytical skills
These two skills are absolutely essential for any successful future, in business or elsewhere. An executive general management programme will help you improve your critical thinking and analytical skills by exposing you to new methods of examining problems and making better-informed decisions about them. It will also give you a greater awareness of how different departments work together in a business and a broader understanding of corporate governance systems.
Makes you ready for leadership roles
When you're finished with your general management course, you'll be armed with various skills that can help propel your career to even greater heights. You'll be more prepared to take on new opportunities, from communications and interpersonal skills to problem-solving and critical thinking.
To conclude, a general management programme can be the difference between being promoted and staying in the same position for years to come. So whether you're looking for a change or just want to improve your performance, it's time to enrol in executive management courses online with LBTC today!