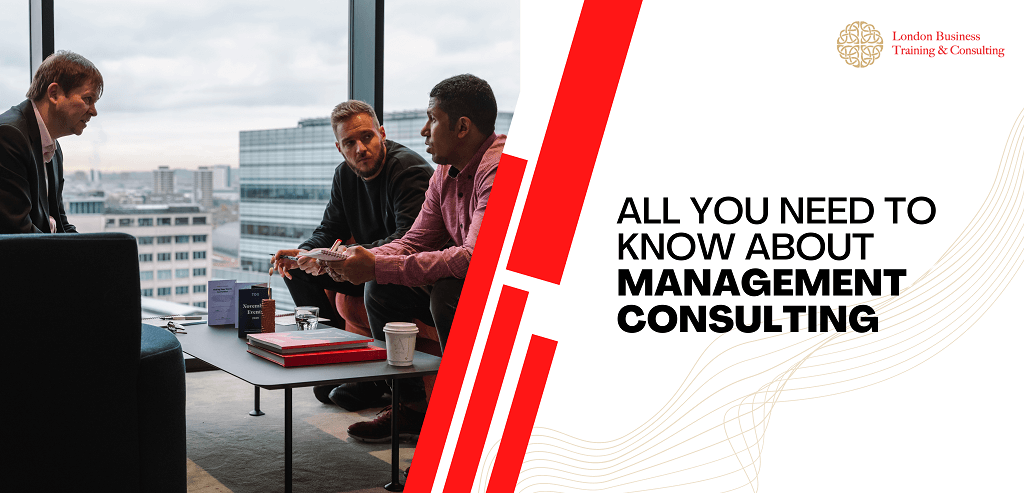 Management consultancy is a service offered by consulting firms or businesses that helps their clients improve the effectiveness of an organization's strategy, operational processes, and structure.
Consultants are known to solve some complex problems by giving the best advice. A management consultancy works to identify areas where your company can add value and improve business performance. It also helps to build essential skills within the organization.
Such consultancies are commissioned to create a strategic plan to successfully attain a goal for a company. It will ultimately boost the company's growth by running a specific project. Or they might recommend cost-saving initiatives or maybe some other approaches.
What Does a Management Consultancy Do?
A management consultant will provide you with fair advice for smooth and improved business operations, which are more streamlined and, in the long haul, help the company boost productivity and profitability.
Organizations seek help from a management consultancy for a variety of reasons. In all cases, they want an impartial business professional to look at the functionality of the company from a third-party perspective with no prior knowledge of why things are improper in your firm.
Management consultants overlook these aspects of a business:
Human resources
Marketing
Business strategy
IT and comms
Supply chain
Finance
The different sectors they work for are:
Charities
Manufacturing
Educational Services
Retail
Healthcare
Hospitality
Media
Public Sector
Financial Services
The major responsibility of a management consultant is to take an overview of the firm, then analyse and improvise the areas that need work. Finally, they implement new methods in organisations if mentioned in the contract.
As a management consultant, your job role will be:
Completely understanding the workings of a company – this includes looking at company procedures and researching competitors, supply chains, and other key parts of the organization's functioning areas.
Getting perfect feedback from staff, senior management, and other stakeholders.
Jotting data from different company areas for analysing
Recognizing problems and suggesting better processes
Generating proposals with improved plans and presenting them to the client's management team
Applying your solutions and supporting the firm to carry forward the changes.
Specialized Fields in Management Consulting
Management consultancy widely encompasses management issues that are divided into the following categories:
Strategy Consulting
Operational Consulting
Marketing Consulting
Financial Consulting
Human Resources Consulting
Technology Consulting
Applications Consulting
Environmental Consulting
Quality Management Consulting
Outsourcing Consulting
Understand the Difference Between Management and Advisory
Advisory contracts need a professional services firm to provide advice but do not allow them to perform any modifying activities.
For instance, a company with some financing problems will work to source a professional services firm to offer a detailed list of potential solutions, forecasts, and expected results.
Now it completely depends on the advice-seeking company to implement or discard the advice.
Whereas; a consultancy extends the role of advising and undertaking the work on behalf of the client. Professional consulting firms have restrictions placed upon them regarding selecting their clients.
For instance, a single client cannot be both an audit client and a consultancy client because it exploits the independence of the auditor.
What is the eligibility criteria?
The competition is very fierce in any industry. Therefore, any commercial experience that you will gain before applying your academic knowledge is going to be beneficial for you.
Employers prefer to see that you participate in extracurricular activities in addition to professional experience. For instance, participation in team sports and club activities shows that you have good organisational skills along with even business and financial experience.
If you are looking for specialisation in a consultancy firm, such as healthcare, then a relevant degree plays an important role.
A postgraduate degree might allow you to get into a higher position rather than working your way up.
The Masters in Business Administration (MBA) or Masters in Management (MiM) is a two-degree course that will help you get directly to a senior position.
Key skills required as a management consultant are:
Teamwork
Analytical skills
Research skills
Problem-solving and strategic planning skills
Understanding of business and commercial awareness
The ability to work under pressure
Fantastic communication skills (oral and written)
Creativity
Working Culture
The nature of consulting work is project-driven with comparatively tight deadlines; you may occasionally be required to work late hours to fulfill deadlines, and being on call around-the-clock is not uncommon.
The work itself can be demanding, placing a great deal of strain and obligation on you.
Many businesses recognise the need to maintain a healthy work-life balance and provide flexible and part-time scheduling options and work from home options. However, because it takes a lot of time to thoroughly grasp the operations of the company, this is a position that frequently requires being away from home—either because of lengthy commutes or physical relocation.
Some businesses have offices abroad that create chances for international travel and employment.
It is essential to consider your personality and how you would handle the unknown in a profession as a management consultant. Consultancy may provide you with the rush you need if you enjoy not knowing what the day will bring, what office you will be sitting in, or what kind of job you will be doing.
It may not be the career for you if you prefer order and routine in your life.
Salary expectations and career development
Most recent graduates begin their careers as analysts or junior consultants before moving to full-fledged consultancy job roles.
The starting salary for various consulting specialties, such as strategy, operations, or technology, varies, but it is often greater than that for graduate jobs at non-investment banks. Starting salaries in London are typically in the £30,000+ range.
After roughly three years, you will probably have advanced to the position of manager or senior consultant (or senior advisor/senior associate) and will oversee a team of your own. Senior consultants and managers often earn between £45,000 and £50,000 per year, though this is partly based on performance.
Now, you can decide on your specialisation and excel in the management consulting field. Some consultants also grow into becoming partners or directors and are responsible for creating new businesses and managing the growth of the company.
There are many professional qualifications that one can obtain, while continuing work is essential.
Final Thoughts
A career in management consultancy will be intellectually and financially beneficial for any aspirant. Remember that not all days are the same, and you will surely get your share of experience from reputed companies where you will face unique challenges. 
A constant variation in work means that you will attain a substantial amount of experience comparatively in a shorter span.
Competition in management consultancy firms is strong. You have to be extremely passionate, intelligent, and hard-working to achieve your goals.