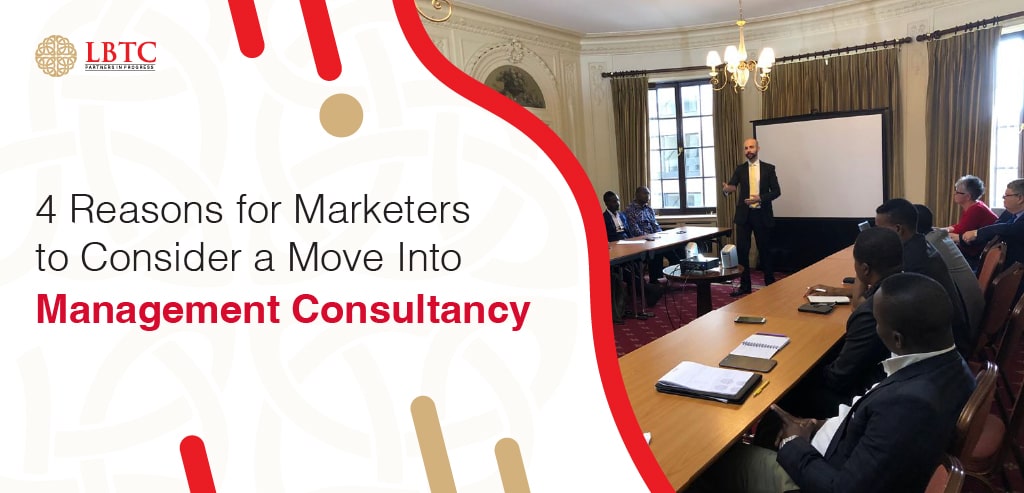 A fulfilling, thrilling, and prosperous career can be yours as a professional service marketer. Professional services companies, like those in the legal, accounting, real estate, and management sectors, have advantages and disadvantages.
In my experience as a specialised recruiter for marketing and communications in the management consulting industry, I've noticed that more and more marketing professionals across all levels aspire to transition from more comprehensive professional services into the management consulting field. For what reason is this the case? Well, numerous causes recur frequently. For example, over the previous five years, the size of the UK management consulting market has expanded consistently and is still growing. Who wouldn't want to work in a field with exciting development potential and stability?
Let's look at a few further justifications for this decision.
1. Thinking ahead
The management consultancy industry is new, engaging, and creative! In this setting, a marketing professional will have far more autonomy and a voice in marketing strategy, campaigns, events, and in-person meetings with consultants. Although consultants are undoubtedly specialists in their domains, they also recognise and value how marketing can help them stay one step ahead of the competition. For this reason, consultants typically have a more forward-thinking mentality and approach to marketing than other industries. In the world of consulting, timing is crucial!
2. Creativity is limitless
Let's be honest: a marketing position without innovation sounds terrible. The field of management consultancy significantly promotes this aspect of creative thinking. In 90% of the companies I work with, there is a "challenger environment" in which marketing professionals are expected to strive for creativity by challenging and influencing senior leaders and acting as genuine thinking partners.
3. Liberty
A law company's or even a top accounting firm's marketing/BD department is far smaller than that of a management consulting business. As a marketer, you will typically have more authority and responsibility in smaller teams, which is a terrific opportunity to advance your career more quickly.
4. Individuality
When hiring marketing personnel with diverse experience, management consulting is among the most inclusive. Would you be content and like your job in a place where everyone has an identical background? Most likely not. Marketing professionals must keep learning new things, and collaborating with other marketers from all backgrounds is one of the best ways to achieve this. There you have it, then! There are four reasons why more and more marketing experts are attempting to enter the management consulting industry. We want your opinions on how marketing varies throughout professional services sectors!