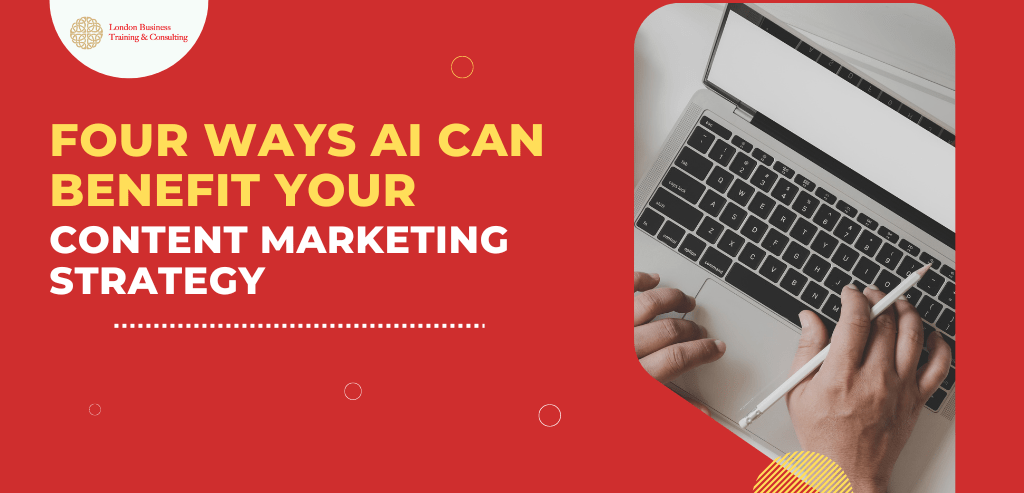 Given the excitement surrounding this technology, it is impossible to deny the potential for artificial intelligence (AI) to disrupt industries, mainly content marketing.
According to Paul Roetzer, founder of the Marketing Artificial Intelligence Institute, leveraging AI's ability to process data quickly can provide numerous benefits for your content marketing strategy.
Here are some ways AI can make marketers more productive and efficient.
1. Save time and avoid burnout study
You can update your content strategy based on these insights and high-performing content by clicking one button.
AI analyses search engine data and social media trends to identify relevant topics your target audience will find interesting. AI can quickly generate dozens of ideas by being given information about your buyer profile and their wants. Pick those that most closely align with your content strategy.
Analyse content performance data: Take it to the next level by combining your analytics to glean important information.
2.) Improve the performance of your material.
Automate some steps in the production and dissemination of content so you may concentrate on other elements of your strategy.
Create and optimise your content: Use AI to produce content outlines, headlines, and even entire articles as you create and optimise your content. Artificial intelligence (AI) can quickly write even a whole, grammatically perfect blog article in under five minutes, utilising machine learning algorithms and natural language processing.
Content distribution: AI's analytics capabilities can significantly help determine the optimal days of the week and times to release your content. Employ AI to examine engagement across your distribution channels to identify trends and the most effective places to post.
Adapt your content to you: Obtain access to the online data repository for AI. Sorting through AI recommendations will help you learn more about your target market and present clients by analysing data like demographics, browsing tendencies, demands, and interests.
3. Use the ever-quicker computation of AI to connect with your audience
You can test various designs, page structures, and copy using A/B testing, commonly called "split testing," to see which performs better with your audience.
Use chatbots to interact with customers: Interacting with customers and providing real-time assistance is made simple with chatbots. Instead of requiring your audience to wade through forum postings or how-to manuals, a chatbot can assess a query and provide the proper solution.
4.) Save cash
AI can also assist your team in cutting costs on labour and other expenses like automation and software for content creation.
Reduce labour costs: You may get more work out of your workers and outsource fewer jobs and projects by using AI content marketing solutions to automate procedures within your marketing campaigns. For instance, AI can assist your team in producing better first draughts with fewer rewrites and less editing, giving your editors more time to be strategic and creative.
Bottom line In conclusion, as the world of content marketing continues to evolve, embracing artificial intelligence (AI) is not just an option but a strategic necessity. For businesses seeking to excel in content marketing, incorporating AI into their strategies is akin to investing in performance management training. It equips your team with the tools and capabilities necessary to stay competitive, adapt to changing trends, and deliver content that truly resonates with your target audience. As AI technology advances, its role in content marketing will become more pivotal, making it an indispensable asset for success in the digital age.