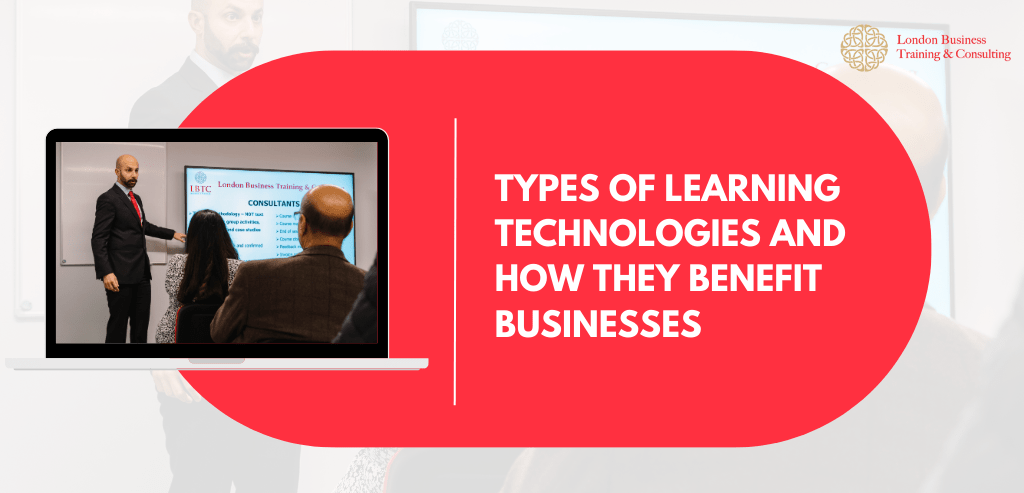 Companies continuously seek ways to enhance their operations and boost efficiency in today's fast-paced business environment. They accomplish this by including various learning technology in their training courses.
Many learning technologies are accessible, such as augmented reality (AR) systems, virtual classrooms, online learning platforms, and collaborative applications.
Each of these technologies has the potential to benefit companies and workers differently, making learning experiences more efficient and exciting.
We shall examine the various learning technologies in this blog and their potential commercial advantages.
Virtual classrooms
Online platforms called virtual classrooms let teachers present classes and training materials to distant audiences. With this technology, businesses can quickly and affordably train personnel dispersed across numerous places. Companies can also offer training programmes on a flexible schedule thanks to virtual classrooms, which makes it simpler for employees to participate in and finish the training.
Augmented reality (AR) and virtual reality (VR) (AR)
With the help of VR and AR technology, workers may interact with virtual worlds in an authentic way, creating an immersive experience that can improve learning. For instance, a company might use VR to instruct staff members who operate large machinery in safety procedures.
Machine learning and artificial intelligence (AI) (ML)
AI and ML are utilized to tailor learning opportunities based on each employee's particular requirements and preferences. For instance, AI-powered virtual tutors can provide recommendations for employees' training based on their skills and deficiencies.
Analyzing employee performance data by machine learning algorithms suggests areas for additional training. Companies can use this technology to enhance their training initiatives and develop the knowledge and skills of their workforce.
Management of Learning (LMS)
Organizations may manage, track, and deliver online training courses using an LMS program. It offers a single platform for keeping track of employee development, arranging training materials, and providing performance evaluations. This kind of technology benefits businesses that need to train many employees because it streamlines the procedure and saves time and money.
Microlearning
It entails providing brief, concentrated learning sessions to achieve specific learning objectives. Microlearning can effectively give just-in-time training to employees who must quickly pick up new skills or knowledge. It can be delivered in various formats, including videos, podcasts, and interactive quizzes.
The Perks of Learning Technology at Work
Businesses can design efficient and exciting training programmes that help employees get the skills they need to succeed by utilizing these and other learning tools. Additionally, organizations can cut expenses and boost productivity by automating and streamlining the training process with technology, ultimately increasing their bottom line. You can also check LBTC's different learning and development online course for reskilling your employees.