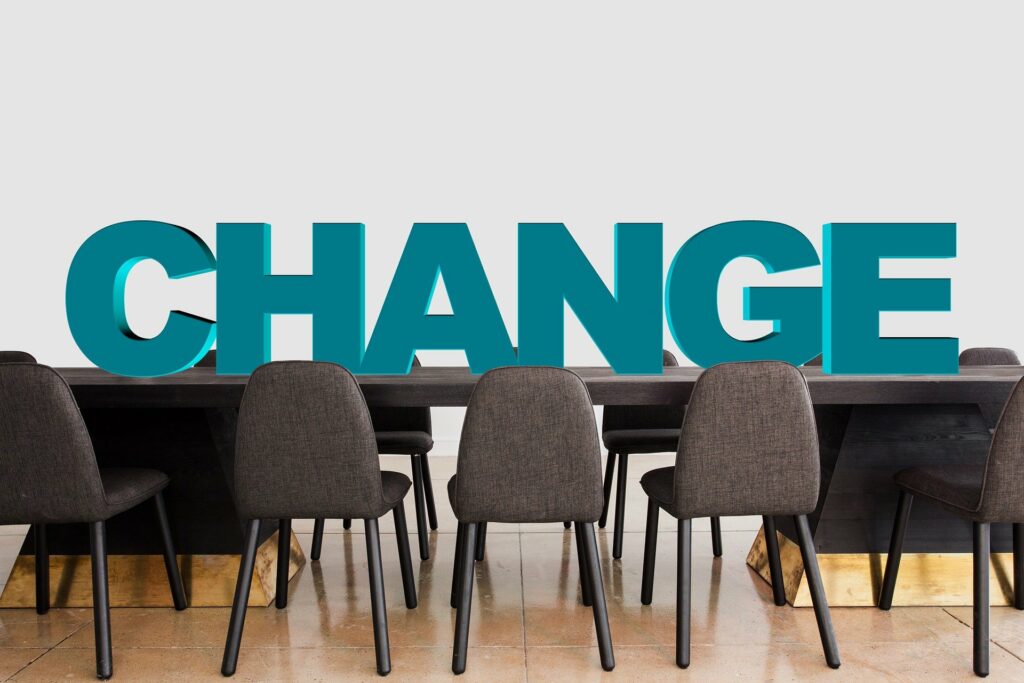 Change is unavoidable. Changes may affect your organization- it may be positive or negative. Not every change demands a formal management approach, however, change management models can assist an organization to understand how people react and plan for their resulting support requirements. Also, if you manage the change process well, the change feels progressive and beneficial. You will make important improvements and thus secure your better future.
What is change management?
Change management is managing to make sure the desired behavioral outcomes would result and work towards. It is basically an organizational process aimed at helping employees to commit, understand, accept and embrace changes in their current business environment. "Change management" is necessary because it helps to minimize the impacts and effects of the changes occurring in your organization. It changes from having unintended and negative outcomes to increasing positive results.
Change itself is a process that includes managing, leading, achieving and can be called as continuous improvement cycle- Plan; Purpose; Action; Feedback and Change. The approaches and activities must be customized to fit your organizational circumstances. Many institutions provide Change Management Courses to support an organizational change to make sure your employees are guided through the change journey. Indeed, training is a crucial component for a smooth transition.
In this article, LBTC explores why change management training is essential.
1) Change management training increases the rate of success:
Managers set behavioural standards in the workplace. It is very important that they are on board with change and are setting quite a better example, and tone for how change is gained by their teams. At the time of change, it can be advantageous delivering refresher leadership training courses for managers to make sure they are leading their people positively and productively.
2) Change management training helps maintain visibility and encourage belonging:
Any company's goals, strategies, and tactics are only the tip of a large iceberg; other essential details such as beliefs, perceptions, values, and shared assumptions might lie beneath the waterline, which means employees have very less visibility of how the organization in which they are working conducts business. Having a sense of belonging is key to engagement on the job, and this comes from understanding the organizational environment. Your organization must provide regular refresher opportunities, so these are committed to memory and embedded in daily operations.
3) Change management training promotes employee engagement:
Managers must be trained in how to deliver that change message incrementally to their terms, then they must collect feedback from individuals and use this input to influence change.
Why change management matters?
There are several reasons to employ effective change management on both large and small-scale efforts. Let us explain to you what are the three main reasons to employ change management training within your organisation:
Poorly managing change is costly
Organizational change takes place one person at a time
Effective change management raises the likelihood of success
1) Poorly managing change is costly:
There are too many consequences if a change is managed poorly:
Managers are unwilling to devote the resources or time required to support the change
Productivity reduces on a large scale for a longer duration than necessary
Suppliers start to feel the impact and find the disruption caused by the change
Main stakeholders do not show up to meetings
Stress, confusion, and fatigue all increase
Customers are negatively impacted by a change as it was not visible to them
Employee morale suffers, and divisions between a leader and "them" start to emerge in the organization
Valued employee leaves the organization
At times, projects also suffer due to missed deadlines, unexpected and overrun budgets and unnecessary rework in order to get back the efforts on track. There are also cases, where the project itself is completely abandoned after a large investment of capital and time. All of these consequences have a tangible and real financial impact on the health of the organization and the project.
2) Organizational change occurs in one person at a time:
You might easily fall into the trap of thinking about change completely from an organizational perspective. Organizational change of any kind actually occurs in one person at a time. Remember, organizations don't change; people within organizations change. It is usually a rising impact of successful individual change that results in an organizational change being successful. If people do not make changes to their day-to-day work, a regulatory transformation effort will not deliver results.
3) Effective change management grows the likelihood of success:
There is a growing body of data (change management), impacting on the probability that a project meets its objectives. This means, regardless of the change at hand, focusing on the people side of change increases the likelihood of being successful.
Conclusion:
Effectively handling organizational change will importantly decrease associated fear and negativity and stop the rumor mill. Through change management training, managers will be able to support their teams. This is because they learn new ways of doing things and adjust to change while feeling secure in the change management process.