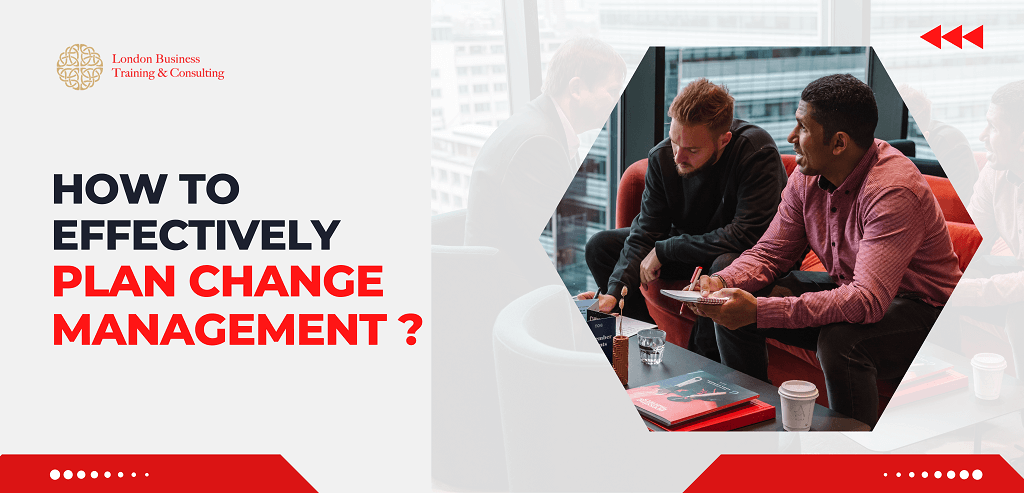 Are you looking to change the management plan to guide your employees through a smooth transition? Well, keep reading to know how…
To grow an organization, it must embrace change! Still, managing change is one of the most difficult tasks to grasp while running a company.
Change management has the potential to affect your essential assets and your workforce! Organizations often miscalculate their importance, especially when the question comes of transforming employees' behaviours and attitudes towards these changes in management.
How to Define a Change Management Plan?
A change management plan is an outline that is a roadmap that caters to a company applying and executing the change management process. Change management plans are adopted by companies to make changes in the workflow.
A change management plan should fulfil the below-mentioned purposes:
Offer a case for change
Hosts communication
Manage resistance
Show Progress
Manage implementation barriers
Provide reinforcement
Apply Successful Organizational Changes
Nearly 70% of change programmes fail badly due to underproductive management behaviour and a negative employee attitude.
Employees and workforces are usually resistant to change as they are unsure about what the future holds regarding their roles and responsibilities. Fortunately, you can control this 70% by generating a good plan of action. It is an essential approach or collaborates with a team that has pursued a change management course from reputed institutions. This ensures that you, as a company, are going to get a pioneering transformation. A definite plan of action makes a huge difference between a chaotic corporate shake-up and a stress-free modification.
Tips to effectively change management plans
Step 1: Plan the necessary change and align it with your business goal.
It's one thing to fluently talk about the change required and wholly a different thing to conduct a critical review against company goals and performance objectives to ensure that the change will give direction to your business financially, strategically, and ethically.
Key questions to ask yourself:
Why is change necessary?
What changes are to be made?
Step 2. Identify the impacts and those who will be affected by them.
Once you gain clarity on what you want to achieve, think about its change at different organisational levels. Also, make a review of the change's impact on each business unit and how it cascades into the organisational skills. This information will build the blueprint for where support and training are required the most to mitigate the effect of the change.
Key questions to ask yourself:
Who will be affected most by the change?
What are the impacts of transformation?
How will the change be received?
Step 3: Create a communication strategy.
Every employee should walk with you on this journey of change. Select the best form of communication for your employees or workforce to get them on board.
This includes a timeline for how the change will be communicated, key messages, and the communication portals you plan to use.
Key questions to ask yourself:
How will you manage the feedback?
How will you communicate the change?
Step 4. Offer effective training to your staff
When the news of change is out, it is essential to know they will obtain training, informal or structured; they will learn new knowledge and skills required to work efficiently as the change and transformation rollout. Training could also include a suite of online learning modules or a blended learning approach that engages in face-to-face training sessions or on-the-job mentoring.
Key questions to ask yourself:
Which training delivery methods will be most effective?
What skills and performance are required to gain business results?
Step 5. Apply a support structure
Generating support is crucial to helping employees adjust to the transformation that is taking place. In addition, build the skills of employee behaviour along with the technical skills to get the desired results.
Key questions to ask yourself:
What kind of support would be most helpful?
Where is the support most needed?
Step 6. Calculate the change management process
During the transformation process, a proper framework is needed to address the business influence of the changes and ensure that reinforcement opportunities exist to build abilities. Therefore, it is essential to calculate the change management plan to determine its efficiency and document any lessons learned.
Key questions to ask yourself:
Did the change help in achieving business goals?
What must you have done in a different way?
Was the change management process accomplished as planned?
Final word
Studying the impact of the change will help you determine the steps of your change management strategy, reduce uncertainty and fear among employees, and enable employee engagement.
If you are someone who wants to make a career in this field, you can check out the change management courses offered by top institutes.