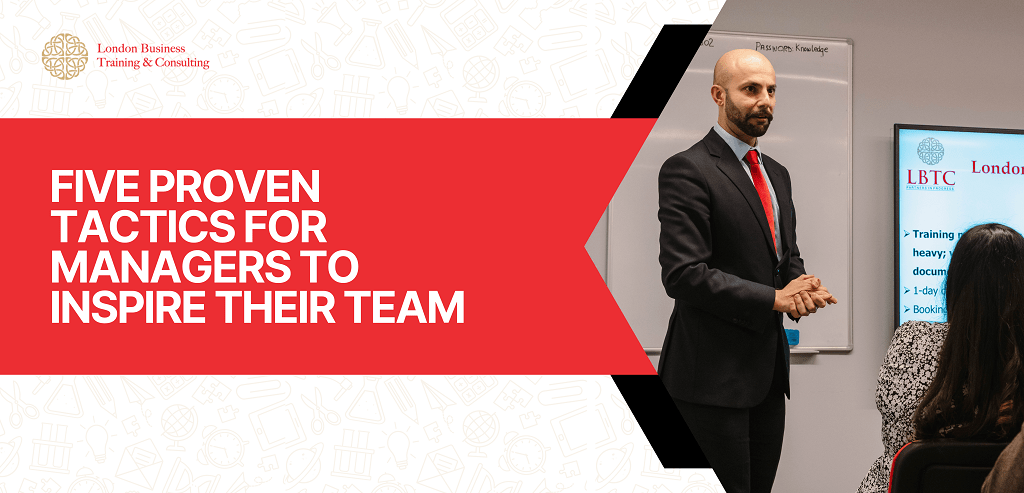 Numerous organizations' workforces work on influence as they have people with varied experiences, lifestyles, relationships, skills, and perspectives. No matter if you are the leader or a member of the team, your success is highly reliant upon your ability to influence other team members. Influencing includes all the strategic influence skills needed to influence one-on-one, but this is a very complex process. Therefore, management training plays a key role in mastering influence tactics as a manager.
We think of influence as the act of affecting someone's thinking and behaviour to achieve desired results. In reality, effective influence helps to get the desired work as needed without destroying your relationship with any team member.
Our new manager training is the most effective way to influence your teammates correctly. Influencing does not mean overpowering someone to get what you want. Instead, it is gaining their genuine commitment to achieving goals in a good manner. Influencing has become a critical management skill for managers or leaders with firm objectives.
Ways to correctly influence your teammates
Following are the three basic ways to influence others:
by logic
by emotion
by collaboration
Every employee has a different working approach and style. Therefore, direct reports receive influence in very different ways. There will be some teammates who respond favourably to an argument that is well-reasoned as well as logical. Others may get offended as they may link the argument inters with their individual values. And still, others are more easily convinced by appeals to working in collaboration toward a mutually set goal.
The key to success to for a leader is understanding when to use a specific tactic to drive desired results.
Here we are providing a few important tips on how to influence your teammates. Keep reading
Create a Team Climate to Influence your Teammate
The process of influencing your teammates begins with health and team clarity. B ensure that there are high levels of understanding and alignment around you, such as:
Team goals and accountabilities
Team standards
Team roles and responsibilities
Team interdependencies and scope
Team success rate
Team processing
Determine the Situation
Several inexperienced managers badly fail to properly analyse the present situation and act immediately. When you have a higher level of influence, invest the time and energy into answering questions such as:
What is the context that spans the influence situation?
Who should I influence? Who are the important opinion leaders?
What is the goal of influencing the team?
What is in and out of my control that influences the situation?
What do I need people to do? What benefit does a team get?
What are the inferences between action and inaction?
Modify your influence strategy
Make sure you think of each person on your team and understand that each one might need a different influencing attitude. Always consider which influence style would be best suited to leading the effort and engagement.
Determine Your Influencing Weaknesses and Strengths
 Are you using the general influence tactic? If so, learn to expand your influence skill set to include the other two strategies as needed. Involve low-risk practices to broaden your influence and adaptability.
Make a solid plan to exert influence.
Determine which strategy would work best for each stakeholder. How will you phrase your demand? Will they respond appropriately to you to show them the freedom of your plan? If not, make the changes accordingly. Some of your teammates may initially support your cooperative influencing approach but then require a more logical argument to buy it.
Conclusion
For leaders, managers, or team leads, management training is essential to be mindful of choosing and using precise influence behaviours that will help to attain successful results. Do your leaders and managers have the right influence skills to get work done?