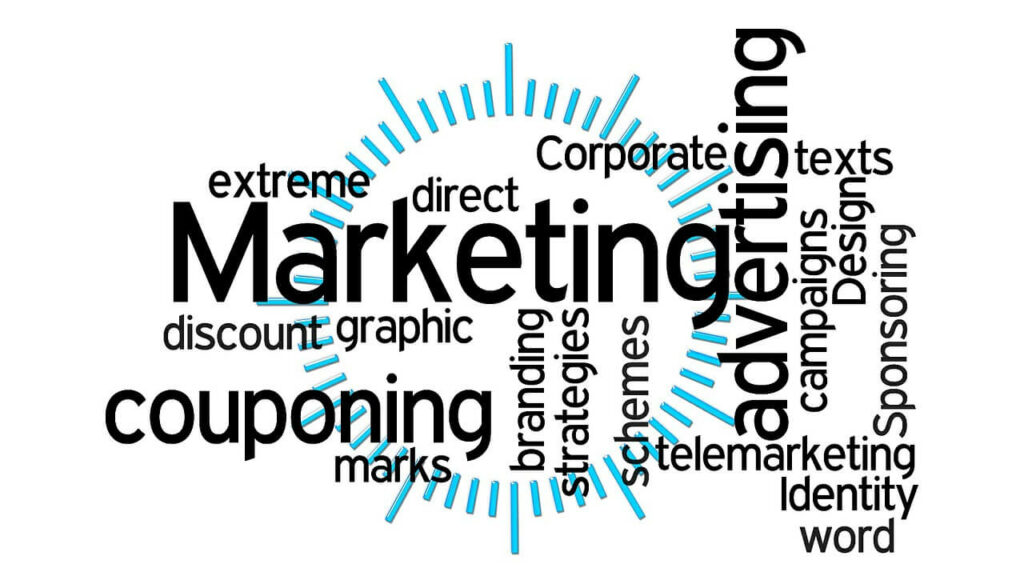 A marketing career can be challenging and rewarding. Marketers play an essential role in a company by helping the business in selling the products and services to the customers. There is a constant struggle for developing new and curating new strategies and methods to keep the consumers interested. If communication is one of your robust suits and you possess exceptions organisational and problem-solving skills, then marketing career is the right fit for you. And if you wish to be in the field of marketing, then go ahead, enrol yourself into one of the marketing courses offered by LBTC and kick-start your career in marketing.
The marketing career has its own set of rules to be followed. The rate at which this field is growing has enticed a lot of people into moulding their careers into marketing. This growth is good for the economy but worrisome for a beginner marketer as it creates challenges. Therefore, to beat these challenges, here are some tips that you can use to make the most of your career in marketing:
1) Communication:
Technology has and is changing the way we communicate with our audience. Majority of the experienced marketers use one or more marketing technologies to bridge the communication gap between the business and customers. Trying to master even one of the many techniques can be daunting for the newbies. Therefore, go back to the roots and work on your fundamental communication skills! You can better your communication by writing. Use the infinite resources available online to better your writing. Use tools that help you with your grammar and keeping blogging to better your communication skills.
Focus on sharpening your fundamental communication skills if you want to get ahead of this technological rat race. These skills will never fail the test of time. You can also build your communication skills with the best marketing courses available with LBTC.
2) Develop a portfolio:
You need opportunities to sharpen your skills. To get a head start, you can volunteer with a non-profit organisation. This head start will help you develop a portfolio and also help out the organisation. You will be expanding your network and gaining professional knowledge. It also helps your future employers to visualise your commitment to social causes like children welfare and protection of nature. In this process, you might even meet other marketers which can help you gain valuable insights. Also, getting yourself enrolled in the best marketing courses from LBTC can also add a star to your portfolio.
3) Gain experience without experience:
Marketing requires you to know about what and who's of the industry. This becomes a significant obstacle for an inexperienced marketer – how to meet the right people when you do not identify the right people to set up introductions? You cannot grow your network without having a system! And for a network, you need to gain people's trust. The solution to the problem is simple – go offline searching! There are plenty of meets and conventions happening all the time. These places are brimming with people with the same stature of yours, therefore, becoming the right place for you to be at the right time. Participate with major marketing conventions and network with major players of the industry. These conventions are well worth your time. These offline meetups work way better than communicating online.
4) Be data-driven:
Data has overtaken as the most valuable resource on this planet. Therefore, if you want to get ahead of your competition, you need to be ready with the data. Statistics and analyses have marketers understand what's working and what's not. Data-driven marketing techniques have proven to help marketers in making better decisions and customer acquisitions. Data-driven methods are like a receipt for the things you have achieved. Despite such ways being successful, there's a shortage of talent in this field. The datasets are on the verge of expansion, but the organisations are prepared for this growth. Therefore, you can make a good head-start by using data-driven techniques for marketing. Make the most of this opportunity, as such trends won't subside quickly. There are a ton of sites that offer different learning techniques to create data-driven marketing techniques. Make the most of such platforms to expand your portfolio. Learn creating data-driven methods with LBTC's best marketing courses.
5) Brand building:
If you don't want to be hidden inside your competitors' shadow, you need to build your brand. To create your brand, you need to have a distinct identity for yourself. For this, you need to develop your skills beyond just writing. Without a character, your brand will be lost with the other brands and will be tagged for being ordinary. Therefore, you need to adapt a design style unique to your brand, a writing style which compliments those images and help your business stand out. And keep these identities consistent, that's how you make a name for your brand in the market.
Conclusion:
The field of marketing is growing exponentially. This means there are plenty of opportunities waiting to be sapped on. You can enrol yourself in one of the best marketing courses offered by LBTC and gain an upper-edge in marketing. For more details on our courses, feel free to visit our website.