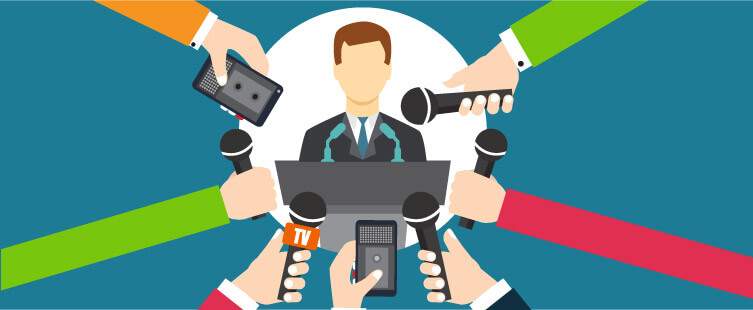 What exactly is a PR crisis, and how do you know you are facing one?
A PR crisis is when:
– Anything that can negatively affect the organisation's reputation
– Anything that can cause a loss of trust
– Any risk to the health, lives or safety of staff, clients, patients, stakeholders, etc.
If you are facing any of the ones mentioned above, you are facing a PR crisis. Without a proper PR course, you might find yourself in dismay. So, what should be the next step? Should you be responding to the events happening or stay quiet and wait for it to pass? You can start by asking yourselves these questions:
– Would people expect a responsible organisation to respond?
– Would silence be seen as not caring or a sign of guilt?
– Are others already framing the story?
If the answer to anyone of these questions is a yes, then you have a problem in your hands. Without proper training in PR, there will be confusion. However, the next step should not be "how to respond," but "what is the appropriate response?" Several variables could affect your response to the crisis. However, your first minutes of response to the crisis will set the course and tone of everything that happens going forward.
These are the communication challenges that an organisation can face during a crisis:
– Lack of sufficient information
– Lots of internal confusion
– The escalating flow of events
– Loss of control
– Intense public scrutiny
– Lots of media attention
This sounds serious, right? That's why you always need a plan ready when you are in a crisis. Acting after the crisis won't work for you at all. This is the time you call in your experts and execute a well-crafted crisis communication plan that has been practised, tested and updated.
While no one plan solves all crisis, your crisis communications can outline the core principles that can help your team minimise the chaos and loss of trust that so many organisations find so challenging.
The core principles to follow for crisis communications are:
Manage the message from the top: You need a well-established command structure and proper flow of commands. This helps to control the chain of communication, which is crucial during a crisis. Your organisation should speak with one voice. Anyone who is not authorised to comment should direct the questions to the authorised personnel.
An optimal tone: Your tone should sound like you are in control of the situation. You should be proactive, transparent, compassionate and truthful. Any official statements should use a voice that conveys trust, calm and compassion.
Stick to the facts: Before any communication, there should be fact gathering and verification. Never speculate. Official statements should only use verified facts.
Stakeholders in the loop: You don't want your stakeholders to get the news from third parties. Communication with your stakeholders should be direct and immediate.
Conclusion:
As Warren Buffet famously said, "It takes 20 years to build a reputation and five minutes to ruin it" is right for every organisation. Make sure your company has its personnel enrol for PR training and learn to manage the crisis diligently. If your organisation needs a PR overhaul, considering undergoing a course with LBTC to take things back to the track.