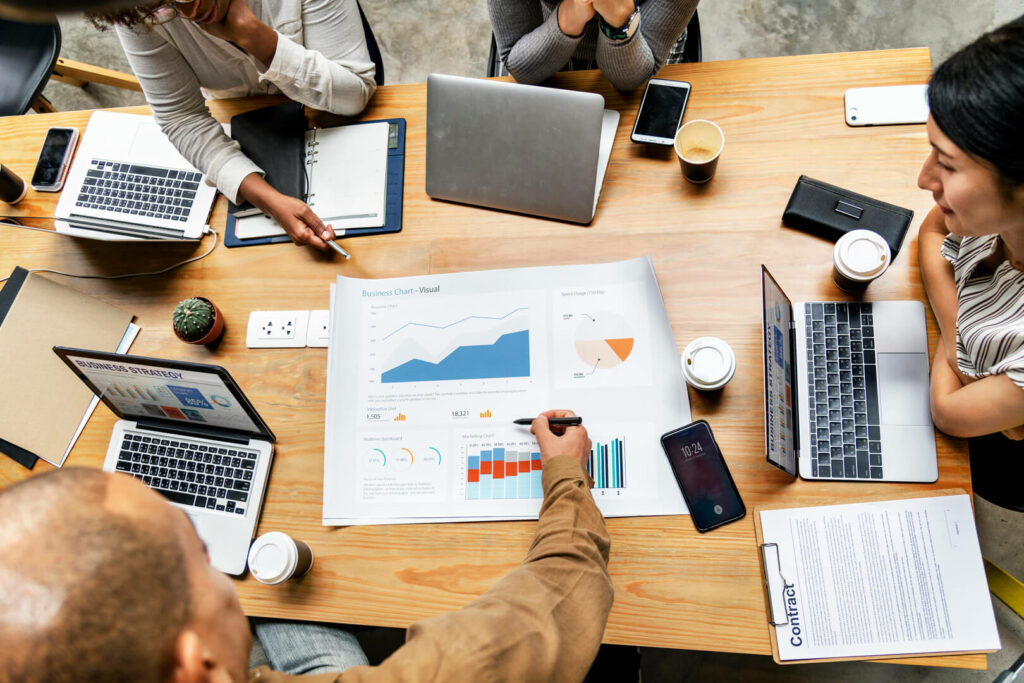 Customers are the most critical part of any business, as businesses will cease to exist if they did not have a customer base. The way a company manages its customer database will determine its success. And the relationships you maintain with your customers will bridge the gap between what the customer offers and what the customer wants. Here's where Customer Relationship Management (CRM) comes into play. This system is a way to improve the quality and consistency of their relationships with their customers and work towards building their loyalty, and that's why businesses undergo training for CRM. And by undergoing CRM training, there are nine notable advantages for business:
1) More comfortable up-selling and cross-selling:
Selling to an existing customer is far more comfortable than finding new customers and offering them your sales pitch. Your CRM systems can help you with the details regarding what your customers bought the last time around, any essential information related to their account and anything specific that your customers need your help with. Using this information, you can take a consultative sales approach and offer them tips and solutions for their issues. This approach can also help build trust and rapport with your audience. And all it takes is for you to undergo a CRM course with LBTC
2) One source of information:
If you have a CRM system, you won't have to go searching for details on different platforms. All the customer details, the status of a deal, sales data, etc. everything will be available in one place. This helps improve communication and efficiency of the team.
3) Bird's-eye view of sales:
CRM lets you map out the entire customer journey, right from initial contact and sales calls to your quotations, emails and repeat purchases. This mapping helps you pitch out deals for individuals and also keep an eye on your entire sales pipeline at any given time.
4) Relationship management overview:
When everyone in the sales, marketing and support teams use CRM, it becomes easier to manage customer relationships. With CRM, you can view your customer's latest purchases, whether they opened a particular marketing email or any recent support issues.
5) Lead nurturing:
Not everyone who enters your sales funnel will be ready to purchase your product/service. Here, having a proper sales process comes in handy. Sending these prospects personalised emails, phone calls and emailers are something you can use to convert them. After learning from a CRM course, the CRM system can be used to automate some of these tasks, like sending emails. Such systems also make sure no prospects are left behind in the sales funnel.
6) Detailed reports:
You can answer to all sales-related question on your CRM. Using the historical data, you will also be able to forecast your sales, helping you plan your sales goals accordingly and get on with hiring professionals.
7) Faster training for new hires:
CRM can help streamline the process of onboarding new hires. Storing all SOPs and training guides in one place, i.e. CRM makes it easier to access for all. Additionally, you can build sales guides, templates, forms, processes, etc. to ensure every salesperson receives the same training.
8) Faster decision-making:
CRM's real-time data and sales forecast help you quickly adapt to market trends and stay ahead of your competitors. These decision-making skills help you stay ahead of the game and also provide more significant opportunities to the sales team.
9) Task automation:
From sorting legal obligations to managing contracts, there a ton of administrative work that needs to be carried out in sales. Form filling and scheduling meetings are processes that don't need to be carried out by salespeople anymore since all these processes can be automated through CRM systems.
In this day and age, with all these benefits to your side, it essential for businesses to undergo CRM training. And LBTC provides you with the most premium business training courses, helping with your organisational needs. Feel free to call us or visit our website to know more.