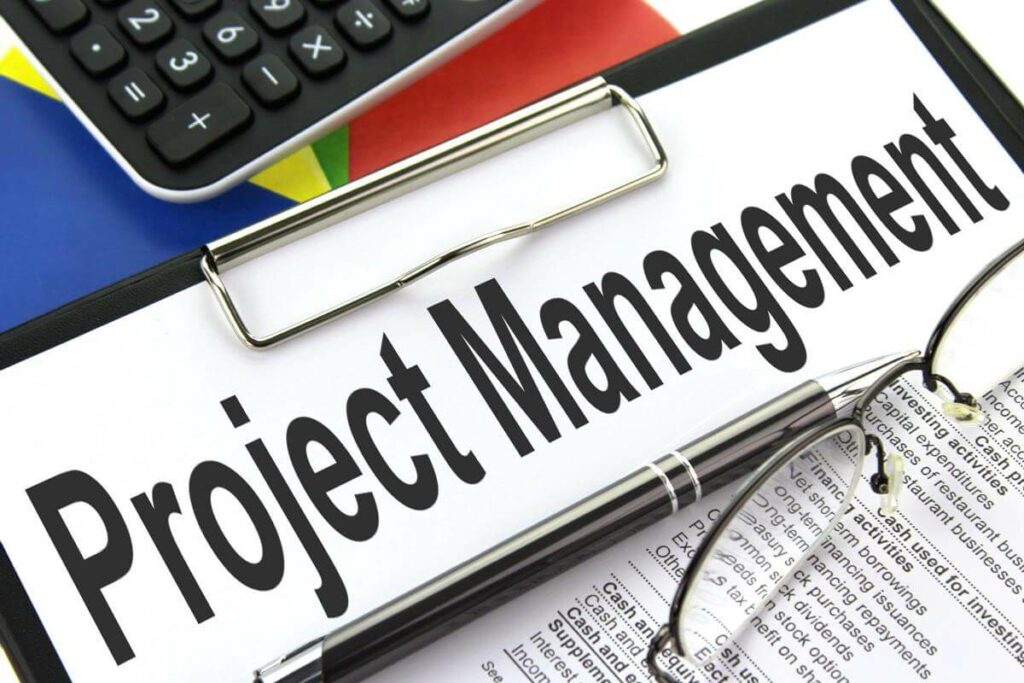 In today's economy, regardless of industry, project management is highly regarded. It is a primary skill in all work areas to have the ability to lead, plan, and execute projects to rigorous deadlines and budgets. Those who can prove their capabilities are considered as impressive and potential employers.
Project Management is something that will not only help in your professional life but also personal growth. Whether you choose project management as your career or not, knowing the basics of project management will always come in handy.
Let's see in detail….. why project management is in high demand?
Nowadays, project management certification is in high demand across the globe. The reason is that it provides a versatile range of skills for managing change and accomplishing aims and objectives in any business. A quality project management course contains everything, right from setting and tracking goals to leadership and risk management. Through project management, you can help both your employer and clients in establishing their business goals promptly and within a realistic budget. Armed with particular yet broadly applicable skills provided in this course, it also assists in reviewing and vetting costs and resource evaluations.  
Furthermore, opting the right project management qualifications are highly valued as it helps you deal with multiple works streams regularly. Moreover, it provides you the abilities to maintain best-practice, high standards, and high customer satisfaction levels. The certification course offers you with a common language and framework for describing businesses and project resources. Whether directly or indirectly, the course benefits in several ways, such as improved communication with teammates, facilitate better coordination and consensus, and clearer records that support project tracking and management.
Here are five benefits of studying a project management course:
1) Achieve goals faster:
Project management is basically turning ideas into reality. It teaches you how to plan, budget, prioritize, and execute projects. It is easy to set a goal without a plan. You would be able to do this for hours, weeks, or even months of busywork. But, if you approach your goals in a way a project manager does, maybe you would be able to create actionable steps to achieve your goals. Also, it will help you to identify future challenges and focus on what really matters.
2) Enhance work quality:
Understanding how to take a project through completion, lessens your burden as well as improve the quality of your work; thus leaving you more satisfied. In a lifetime, approximately, a person spends 13 years and two months at work. If we are to spend that much time doing something, it is in our best interest to be happy with what we do.
3) Work smarter, not harder:
Running a million miles an hour, working the whole day, replying every single email the moment it appears, attending every meeting and making almost no impact on your work. How will this help you? However, project management will let you plan your projects well. You can estimate challenges and prioritize accordingly. You can keep your eyes on the end goal. Rather than spending time staying afloat, you will evaluate and ride the waves like a pro.
Most importantly, it is also worth observing that your salary potential grows if you decide to get certified. So, having an online project management training course under your belt demonstrates that you have the tools. Also, you have the knowledge to drive results, offering you an edge over the competition.
4) Learn to budget:
You must be aware of the fundamentals of the triple constraint- no projects can be fast, good, and cheap. If something is cheap and fast, it will perhaps be of low quality. If it's good and slow, it will likely be expensive. With a project management course, you can manage your resources better. It is not required to say, budgeting is a crucial skill, which benefits in your professional as well as personal life.
5) Lead better:
You obtain leadership skills through project management training. You can be better organized, providing your coworkers a clearer path to success. You are better equipped to overcome any hurdles and manage them before they mount. You might need extra cost and time to fix problems that are mount. Noticing problems earlier can help you converse these resources in your life.
Conclusion:
Until now, you must have understood how project management course would be useful in both your personal and professional life. It will help narrow your focus, achieve desired goals, and attain those goals within given budget and time. Project management's best benefit of all is that everyone comes out a winner!