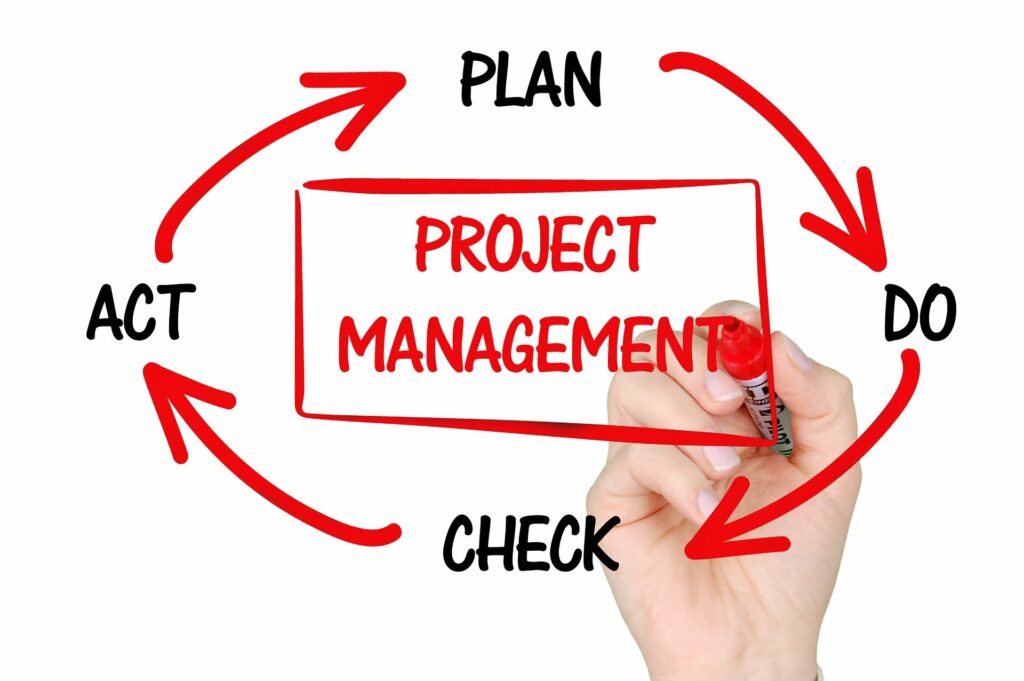 As we all know, the project management industry is rising rapidly, with many opportunities and advancement. It has everything to do with planning, budgeting, scheduling, and then executing and reporting on projects of all shapes and sizes. So you must be wondering how to sharpen your skills and bring valuable credentials to your team. It is not that difficult as it seems. Professional level Project management certification course for managers is a great way to use continuing education to leverage your skills.
If you are looking to move up or already there in management, getting project management courses is a smart way to learn the skills that can be helpful in nearly any business or management position. These courses give certificates for project managers at each level of professional development, right from general entry-level to advance project management certificates. Besides, certificates are given to those who are more advanced in their project management careers and seeking to manage several different projects at a time.
What are the problems faced by a project manager?
Just like any other job, project management career also has its downsides. The fact is that you need to be the right person to do it because it can be a tough job. You should have the ability to handle all project management challenges. Some project managers can even work for long stressful hours to ensure that a project is on track and to deliver it in a timely manner. Moreover, as a project manager, you can't expect just to go home and disconnect entirely from your work. You have to stay connected with their team, keep track of your projects, and answer emails even after work or on holidays.
Suppose you're working for a smaller company where you're the sole project manager, you will need to juggle multiple projects and allocate just enough daily time to control and manage all of them, as you might be in charge of all duties. If you're barely at the beginning of your career, this could not be possible since you still don't have the required knowledge to manage your time accordingly.
Conversely, you might get a small project you'll work on, which could waste your time. Also, you could come across a project related to a field you're not interested in. This will make it hard for you to want to learn more and gain full control of that domain.
It is not that easy to handle the responsibility of a project manager. The pressure of delivering a project in a timely manner can be burdening if you're not used to holding such authority. However, you can make your own suggestions, but you also have to be flexible to any last-minute changes without complaining your client might want to make. Highest management often gets to make the final decisions. This is why project management is so challenging to implement in a company where the leading managers and the project managers hold the same powers. Project managers commit themselves to giving valuable output rather than to the development process.
How is project management certification useful?
Having a professional certificate makes it easier to find a job or to develop your professional skills to grow your business. It means you are vetted and have the knowledge required for the position. In addition, it is suitable for specialization, you'll narrow your options but increase the likelihood of getting a job. Having a particular certificate means you have chosen your field and are dedicated to project management as a profession.
Are project management certificates still worth it?
Of course! They are. As soon as you advance in your career as a project manager, either you'll be asked by your employer to get a certificate, or you'll find the need to certify your project management knowledge. The experience you'll get during training and exams is absolutely necessary.
Keep in mind that certificates are not everything. Having a Project Management Certificate is a plus, however, huge knowledge and experience in the field matter more for a project's success.
Last of all…….
We provide practical Project Management Training based on your organization & team need. We have made you available with three best project management training, which includes:
1. Project Management training – Level 1
2. Project Management Course – Level 2
3. Advanced Project Management Training Course
With comprehensive description based on your requirements, our team of LBTC can customize the course that will help you to solve your organization problems. If you wish to get Project Management Certification Course, you can contact us at 44 203 1266 755 for the details.