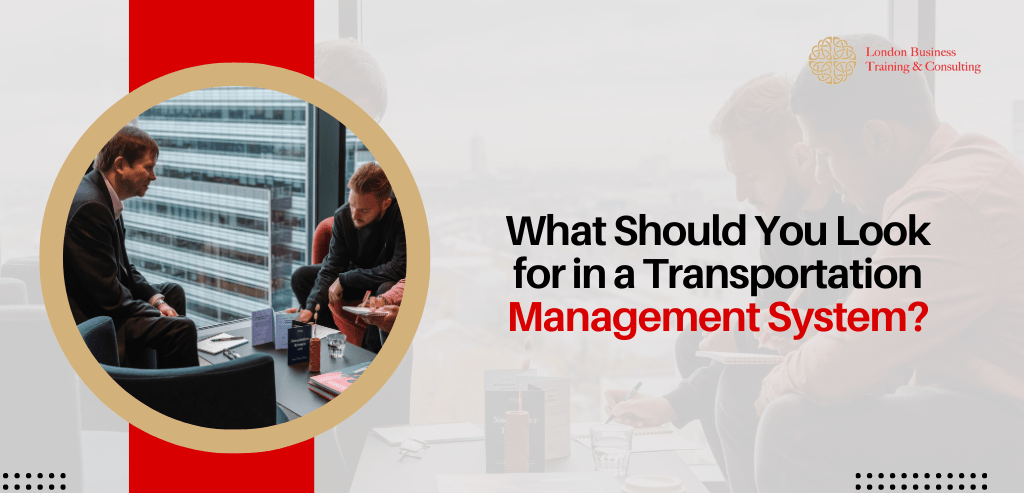 Transportation management systems must adapt to the layered and complicated nature of the transportation industry with more sophisticated in-app functionality and logistics planning. Due to their inherent limitations, most standalone transportation management systems need help to handle the layered complexity of a global, multi-segment supply chain. Still, technology that can combine and converge transportation with other supply chain operations, like order management, has become the new benchmark in the industry.
What to look for in a TMS should rely on several variables, including but not limited to:
Distribution region (local or international)
Network coverage
Enterprise Resource Planning (ERP) current operations
Interactions with internal and third-party warehouse management
WMS systems
many avenues for sourcing and distribution
restrictions on the type of product, regulations, and storage
SLAs with varying service levels
Unusual occurrences
geographic stability
Transport management system what is it?
TMS's intricate ecosystem is a logistics platform known as a transportation management system (TMS) that handles the physical shipping and transportation of goods between stakeholders. However, what began as a simple idea has become a complicated ecosystem of suppliers, transporters, warehouses, retailers, and other parties, each with its requirements and limitations. Basic TMS functionality has been used to limit order-level reporting and speed to batch orders. However, new systems that combine order management and transportation management are more adaptable and responsive, making them better suited for streamlining the entire supply chain network.
The Essential Features of a Transportation Management System
More sophisticated logistical skills are required by mature organisations with numerous partners. A cloud-based TMS provides a comprehensive substitute for a standalone TMS.
Complete Visibility
Perfect order performance requires taking into account a variety of factors, some of which change every minute. Stakeholders have more influence over individual order management, especially when conditions vary minute by minute, thanks to end-to-end visibility and in-app functions for supplier selection, exception management, and more.
Dashboards are crucial in responding to unexpected situations, such as supply shortages or weather-related delays. They provide real-time centralised data from various sources. Supporting long-term goals for future growth using a multifaceted supply chain management approach is also crucial.
Examples of how TMS can offer end-to-end visibility include the following:
Utilising API or Web services technology, complete order control
Open data exchange between stakeholders
Technology for inter-enterprise collaboration
Increased availability and choice of suppliers and carriers
Efficiency in Order Fulfilment and Delivery
Opportunities to optimise operations across business units are created when order and transportation management are natively built on the same platform. Stakeholders can gain from one another and enhance operations by cooperating to achieve common objectives, such as using full truckloads and improving time performance.
Here are a few more instances to illustrate particular uses for TMS optimisation:
Management of the after-sales process for reverse logistics
Real-time rate quotations from carriers using API Parcel shipment (rather than batches), providing more flexibility and speed
Planning the dock and making appointments jointly
Transportation using many modes and seamless carrier portal and warehouse management system (WMS) integration
Innovation and satisfied customers
Customer service is a top priority for executives in every sector. One method to innovate in this field is to create omnichannel capability, which allows a product to be ordered, fulfilled, or returned at any location within the network. This kind of thinking makes it simpler for customers to use your goods and services, increasing the likelihood that they'll continue to support your business in the future.
Your TMS programme can improve client loyalty and brand reputation in the areas listed below:
Greater consumer satisfaction through omnichannel transaction points
For customer support professionals to relay to customers upon inquiry accurate order promise dates
Real-time delivery notifications and status updates
More on-time deliveries and quicker completion times
As the transportation landscape continues to evolve, the constraints of transportation management are bound to shift. The emergence of new partnerships is just one catalyst that necessitates the development of scalable and adaptable operations.
Even seemingly positive changes can present operational hurdles. That's precisely why embracing flexibility becomes paramount when seeking a reliable transportation management system. The ever-changing nature of variables in this realm demands a unified platform capable of addressing the complexities that arise and unlocking boundless possibilities for efficient order fulfilment. The transport management course at LBTC strongly emphasises efficient fleet management, both as an internal control and as a way to manage the expenses and output of external fleet operators.