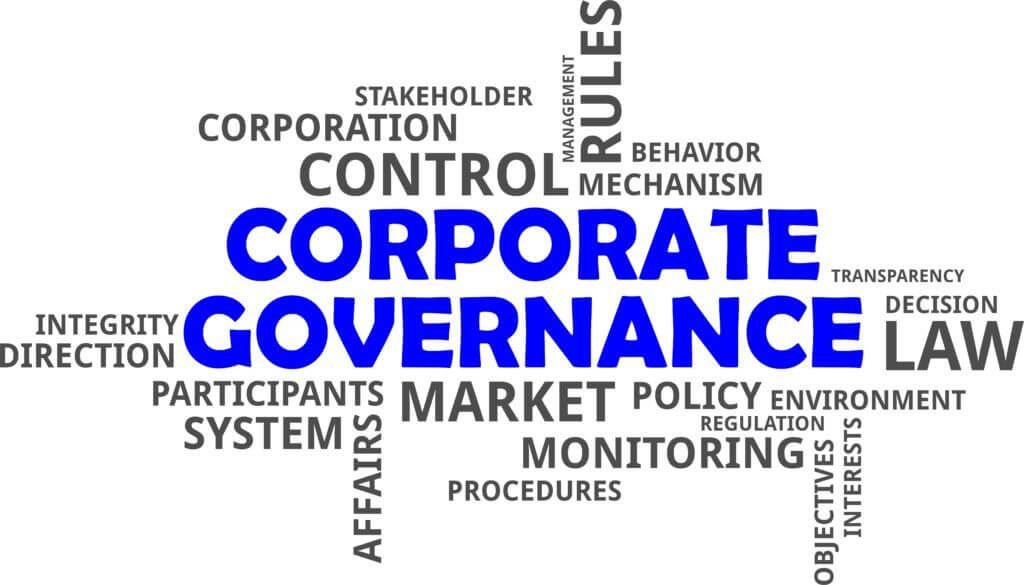 Corporate governance is a broad term that includes various aspects of how corporations actually function. Are you aware of a corporate governance certification course? It is an educational session where learners are given practical knowledge and skills related to the profession they chose. They get to understand about Corporate Governance and its importance. These courses are usually shorter than degree programs, and no much class work is required. Once the course gets completed, certificates are awarded, which can then be amended to resumes. These certificates are even useful when applying for a work promotion.
This course is designed for both management, directors, and those with responsibilities for introducing Corporate Governance into organizations. corporate governance course helps discuss corporate failures, study the international governance frameworks, examine the Board's relationship with risk guidelines for effective fraud prevention, as well as teaches to implement a compliance strategy program in your organization. 
Importance of Certification Course in Corporate Governance:
Nowadays, the approach to corporate governance is continually evolving because business practices develop. Corporate governance training provides tangible benefits for a company's success. Have a look at a few things you can gain through corporate governance training.
Essential components of top performing boards:
Corporate governance best practices, practical framework, and corporate governance training together help identify your Board's route to success. This consists of a strategic appointment to leverage board member competencies, and effective structures and processes.
Best practices of corporate governance:
Corporate governance best practices cannot be easily defined. Corporate governance course assists in regulating the best practices suited to your organization. The course teaches you about the advance practices, offering structure assessment of best practice boards. Moreover, it helps develop broad-spectrum insights to understand how to drive corporate responsibility, improve company accountability for stakeholder, and improve consistency in business direction.
Involvement of strategic Board:
The appropriate role of a board has become a debatable issue these days. The Board of directors can carve out its own most considerable role by demonstrating real strategic involvement. Some specialized short courses in corporate governance will shed light on board-specific strategies to alleviate risk and maximize opportunities. The course will equip you with tools, skills, and frameworks for action plans to face challenges and boost your Board's performance.
Maintain a positive board culture:
A board of directors is an uncommon entity, comprising of top leaders. Each member gets to his/her position through his/her unique skills and leadership style. These strong personalities can influence the group skill set to excellent advantage within the framework of positive board culture. If corporate governance training is undertaken by the whole Board at the same time, it can help board chairperson and members drive such positive board culture.
Importance of change management:
Sometimes the Board needs to manage change and implement new methods to help face challenges and grab opportunities. But do you know what change management is? Let us tell you! Change management means developing winning plans for succession, in short, preparation for change. Pursuing corporate governance course help your Board develop the right strategies for change management. Also, it creates advance plans for seamless change.
Things you explore in Corporate Governance course:
In this course, you get to explore internal review and feedback to support and implement effective governance. This includes compliance problems related to decision-support and decision-making functions. You get to know a collection of tools and insights to help accomplish your specific goals. Through this, you can be able to fulfill the expectations of your companies and investors. Our course educates to shape effective corporate governance and responsible practices in your organization. You also learn to move towards sustainable development of business.
Information about Certification:
After everything we have discussed regarding Corporate Governance Course, let's talk about the certification. Professionals can be benefitted through these certifications in specific areas relative to their job duties. Opportunities for accreditation are available in corporate analysis, financial marketing, wealth management, budget control, investment management analysis, and more. After completion of the course, you earn a certificate.
Some certification programs need candidates to have well-qualified achievements in their prospective industries. This makes clear that admission to many governance certifications programs depend upon a specific amount of experience and skill level. A number of graduates of corporate governance certifications go on to pursue professional certifications in their specific business areas. This helps them to attain positions ranging from general and operations managers to chief executives.
By now, you must have understood the importance of the certification course in Corporate Governance. So, if you wish to pursue corporate governance training and further your knowledge and understanding, you can apply at LBTC.