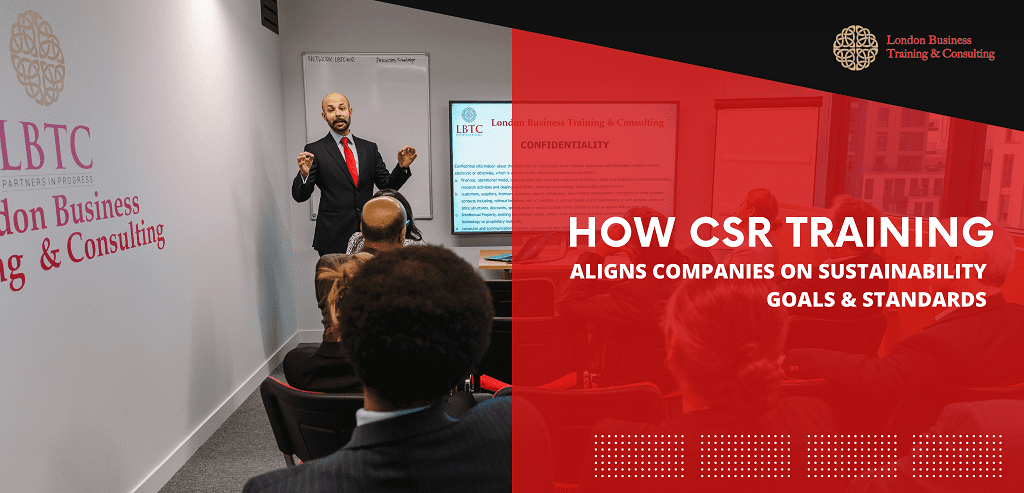 A company's commitment to Corporate Social Responsibility (CSR) should be integrated across every organisation's function, department, and location. This framework allows the company to set goals, monitor progress, improve performance, and provide the resources necessary to carry out each element of its CSR strategy. In this article, we'll discuss how you can use an easy-to-use training program to help your employees understand what CSR looks like in your industry and how it integrates with sustainability goals and standards.
The Importance of the World We Live In
Businesses need to remember that we live on one planet and that our actions impact the environment. Companies must properly train employees on how their actions can positively or negatively affect the environment. A company's CSR policy should be in line with its sustainability goals. Proper training will help employees understand and are aligned with these goals. By doing so, businesses can help create a sustainable future for all.
Setting Up a Sustainable Culture
A company's culture is integral to its success or failure in achieving sustainability goals. To set up a sustainable culture, businesses must first understand the goals and standards they need to meet. Once that's been established, it's essential to provide employees with the resources and training they need to be successful. Finally, regular check-ins and course corrections will help ensure that your company meets its sustainability targets.
Connecting Employees With Their Values
Corporate social responsibility training programs are designed to help employees understand how their company's actions affect society and the environment. Through CSR training, companies can align their business practices with their values and compliance regulations. Additionally, CSR training can help employees feel more engaged with their work and foster a sense of pride in their company. Ultimately, CSR training is important for companies to ensure that they meet their sustainability goals and standards.
Applying CSR To The Tasks at Hand
As a business leader, you always look for ways to reduce costs and increase efficiency. Applying CSR principles to your company's operations is a great way to do both. CSR training can help your employees understand how their daily tasks impact the environment and what they can do to reduce their footprint. In addition, CSR training can help instill a sense of environmental stewardship in your employees that will carry over into their personal lives.
Becoming An Industry Leader In Sustainability
The private sector is responsible for the environment and the communities in which they operate. By aligning their company's actions with global sustainability goals, businesses can help lead the way to a more sustainable future. Here's how CSR training can help your company become an industry leader in sustainability:
1. Teach employees about the company's sustainability goals and standards.
2. Emphasise the importance of reducing environmental impact.
3. Encourage employees to adopt sustainable practices in their daily lives.
The Bottom Line
Sustainability is no longer a nice to have but a must-have for businesses – which means having a clear and actionable CSR strategy. Sustainability training can help align your company with international sustainability goals and standards, ensuring you're not only doing good but also being seen as a leader in the space.