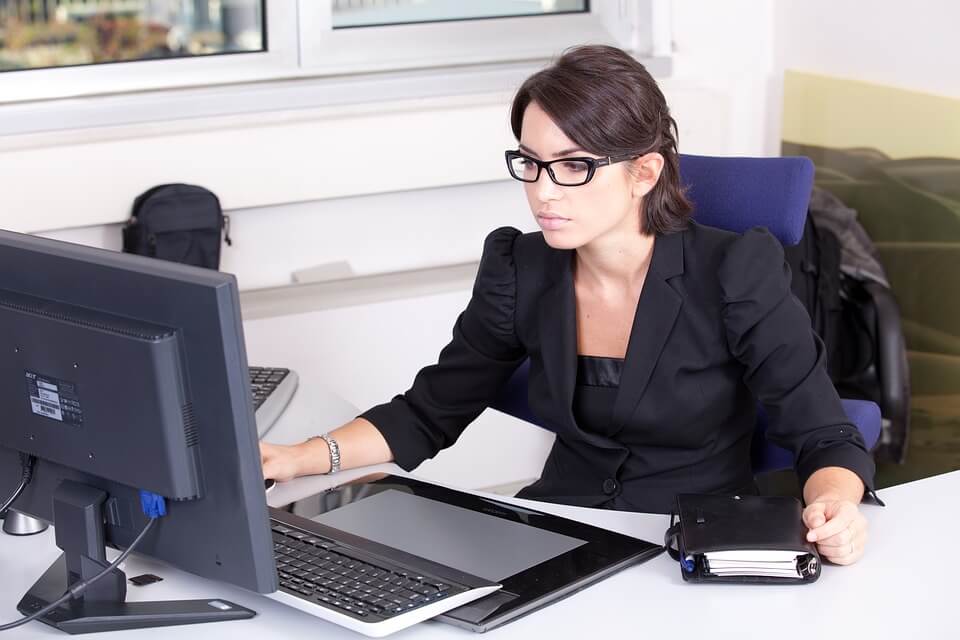 In today's time, when you say the word 'secretary,' people have a very outdated idea of what it means to be a secretary. But in reality, the role of the secretary has evolved far beyond the word 'secretary' itself. Nowadays, the title secretary title is being replaced by other titles like a personal assistant, executive secretary, or management assistant.
Earlier, secretaries were the 'note-takers.' They sat in meetings to note down the minutes, filed the documents, and handled the typing work. Well, modern secretaries can be asked to handle all these tasks too, but their roles and responsibilities within a corporate organisation have grown considerably. This increase in responsibilities has also made these secretaries be an essential part of any modern organisation. Therefore, it will be beneficial for any new secretaries to undergo secretary courses.
The duties of a modern secretary have changed a lot. There has been a considerable increase in responsibilities handled by a secretary, and here are some of the duties dealt with by one:
Mastering software that is used to create spreadsheets, records, databases, presentations, etc.
Processing digital as well as physical information and data
Creating schedules
Handling content management systems
Being the bridge of communication between employees and management
Serve as an office administrator
Assuming HR roles to train junior staff
Liaising with clients and suppliers
Being a part of the decision-making process
The role of a secretary, management assistant or a PA, are no longer confined to general tasks. Depending on the organisation, he/she is working for these duties can change dramatically. The skillset and knowledge required by a secretary can include:
If working as a legal secretary, you should possess knowledge of legal practices
Understanding of legal processes of your organisation
Public administrative knowledge if you work in the public sector
Public relations management skills
Financial experience when working with a financial firm
Basically, you should possess industry-specific knowledge when it comes to working with an organisation as a secretary. It has become essential for a secretary to maintain dynamic experience, along with a range of expertise and skills, as well as being highly adaptable. Training for secretary skills can imbibe you with the skills needed to excel in this field.
So, How do you Become a Modern Secretary?
Since being a secretary means a lot that it did more than 20 years ago, a short typist class is no longer enough to become a secretary. You need to be a part of secretary training courses to become one of the high-skilled professionals in this field. We at LBTC offer various Personal Assistant Courses & Secretary Training courses which specifically targets personal assistants, secretaries and administrative staff. Playing along with the vibe of secretaries being more than just secretaries, our courses offer a lot of training in aspects like office organisation, administration, records and communication management, etc. These courses help in understanding the fundamental functions of management, the nature and scope of office activities, managing vast bulk of correspondence and other documents, etc.
The advantages of undergoing such courses are that secretaries handle a lot more duties than they used to before. To acquaint yourself with the vast roles and responsibilities, these secretary training courses come in handy. These modern secretaries are also beneficial to the organisation. The new-age secretaries can take the lead, show their strength in an organisation and also help in the progress of the company, one small step at a time.
If you would like to know more about our Personal Assistant Courses & Secretary Training, do check out course details on our website. If you'd like to talk to us, feel free to give us a call, he will be happy to help you.